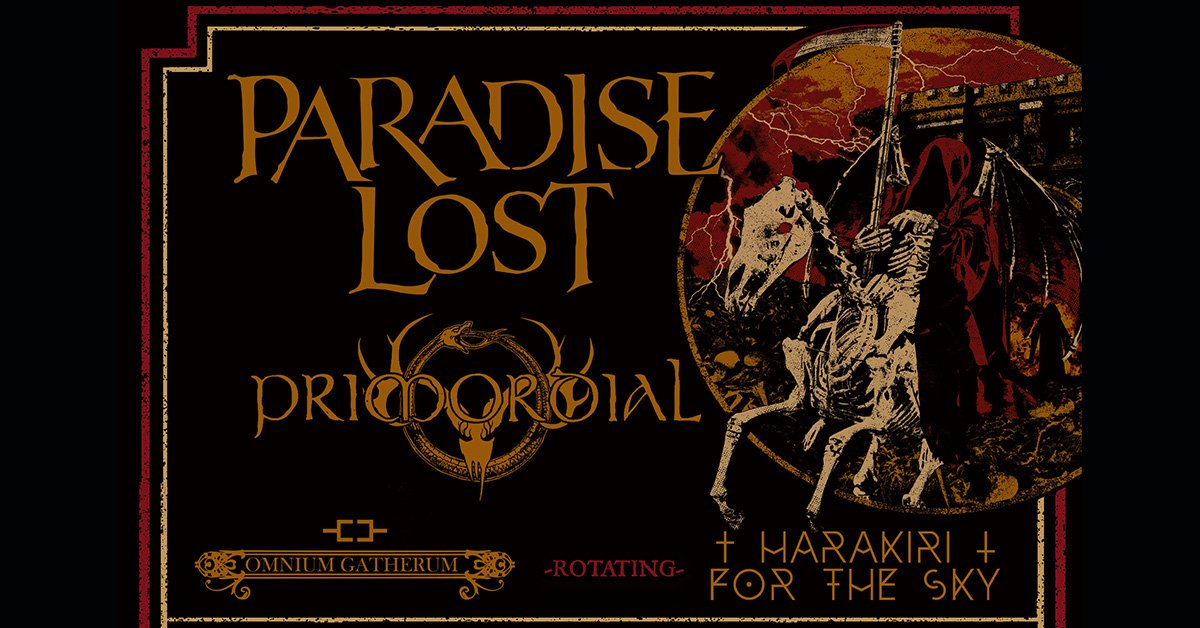 Ultima Ratio Fest 2023
The 'Ultima Ratio Tour 2023' also passes through Trix!
No rest for the wicked! Following the successful Ultima Ratio Fest Edition 2022, an equally powerful group of bands will tour in 2023. A feast for those who prefer their metal to taste intense and melancholy. Here we go!
PARADISE LOST
With Paradise Lost we can welcome a prominent member of the British doom scene. In the 1990s, the band was part of the so-called 'big three' of death/doom metal, along with My Dying Bride and Anathema. Their second album 'Gothic' (1991) single-handedly defined the genre and 'Draconian Times' (1995) can safely be called a doom masterpiece. But the gentlemen also look beyond doom boundaries. For instance, vocalist Nick Holmes and his men proved with the input of keyboards, drum computers and sequencers on 1997's 'One Second' that they are not averse to experimentation.
So the band from Halifax has been around for a long time (formed in 1988!), but the gentlemen are far from worn out. September will see the release of their fifteenth album with "Medusa," the follow-up to 2015's very well-received "The Plague Within. An album on which they returned to the doom sound of yesteryear.
PRIMORDIAL
Primordial, formed in 1991 in Dublin, Ireland, is now about to enter their 30th year of existence. Originally part of the second wave of black/death/doom underground metal that broke out across the world in the late 80s, early 90s, they added elements of Irish traditional music and cultural, historical influences. 'Exile between the ruins' their latest album is No. 9 and they are about to embark on their groundbreaking 10th album for Metal Blade Records. Music for the dark night of the soul.
+ OMNIUM GATHERUM
+ HARAKIRI FOR THE SKY