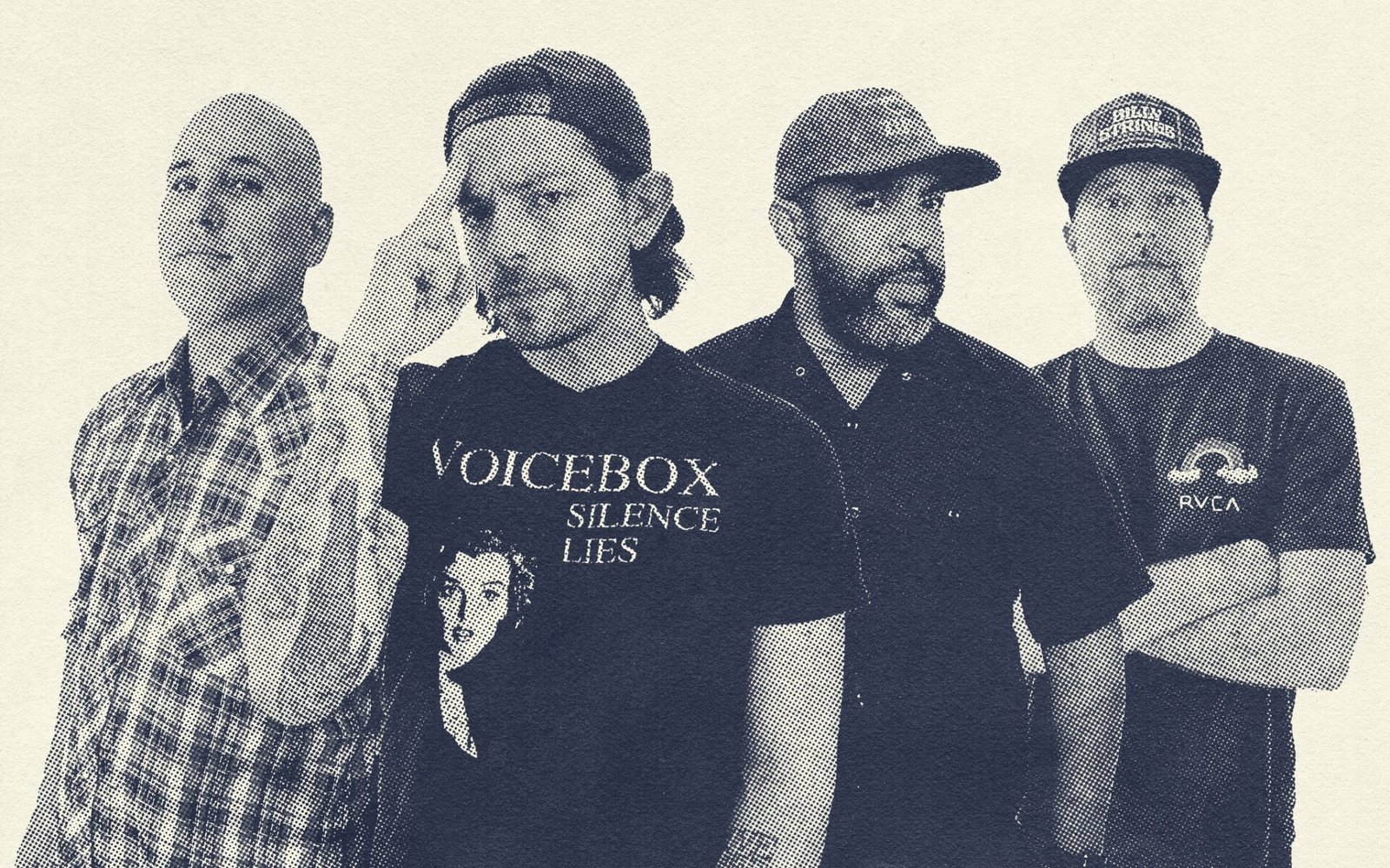 As Friends Rust + Calling Hours
AS FRIENDS RUST (US)
"When did time start flying by so fast? It's getting harder to recall the past."
The opening lines of As Friends Rust's upcoming album Any Joy are a fitting start for a band that has existed in one form or another for over 25 years (minus a hiatus from 2002-2008).
Originally formed in the late '90s, As Friends Rust has been through a few iterations, but it is the core line-up of vocalist Damien Moyal, guitarist Joseph Simmons, guitarist James Glayat, and drummer Timothy Kirkpatrick that are creating thought-provoking melodic punk music for the modern age. With three EPs, two 7 inches, and a full-length in their history, As Friends Rust already have a lifetime of work in their pocket, but the seven songs on Any Joy might just be their most striking yet. Any Joy will be out on August 18th, on End Hits Records
CALLING HOURS (US)
Not much is know about Calling Hours.
The band is fronted by Popeye Vogelsang from Farside. The other members of the band all play in Don't Sleep. Their debut release will be in hands of Revelation Records.
https://callinghours.bandcamp.com
LOUD LOVE (BE)
Their blend of talent and experience creates a vibrant and always catchy post-hardcore/emo/punkrock vibe and sound.
Loud Love is a celebration of the madness of life, love and maybe some regrets.. Years of passion for punkrock, hardcore and Indie music result in energetic and upbeat catchy sounds.
https://loudlovepunk.bandcamp.com/