After headlining Alcatraz, playing at Graspop or destroying a soldout Trix, playing at the Ancienne Belgique was the natural next step. Postponed by the pandemic, Avatar finally made it to Brussels with Veil Of Maya as main support.
If Kassogtha opened the show, we only saw their last song. Looked powerful but as many opening acts, the audience didn't care at all. It is then with Veil Of Maya that we really begin the evening. First thing to notice: the room is already almost full. It's soldout since a while and a large part of the audience came early… but more to have a good spot – or at least try to – than enjoy the opening acts. Second thing to notice sadly: the choice of the support bands on this tour was really strange and unfortunately it was confirmed tonight it was a wrong choice. Not only Kassogtha didn't have any reaction, even Veil Of Maya who has already a very long successful carrier looked like a new band in front of these 2000 people including maybe 5 fans of progressive metalcore. Avatar and their management tried, we can't blame them for that.
Too bad then for Veil Of Maya who tried their best during about 45 minutes. People were just waiting their finish their set so they can welcome the stars of the night. On stage however, Veil Of Maya displays a great energy and the band does its best to warm up the room. It is square and it pleases well the couple of fans who stayed in room – like us. They stayed professional from the first song to the end and finishes the set under a big applause.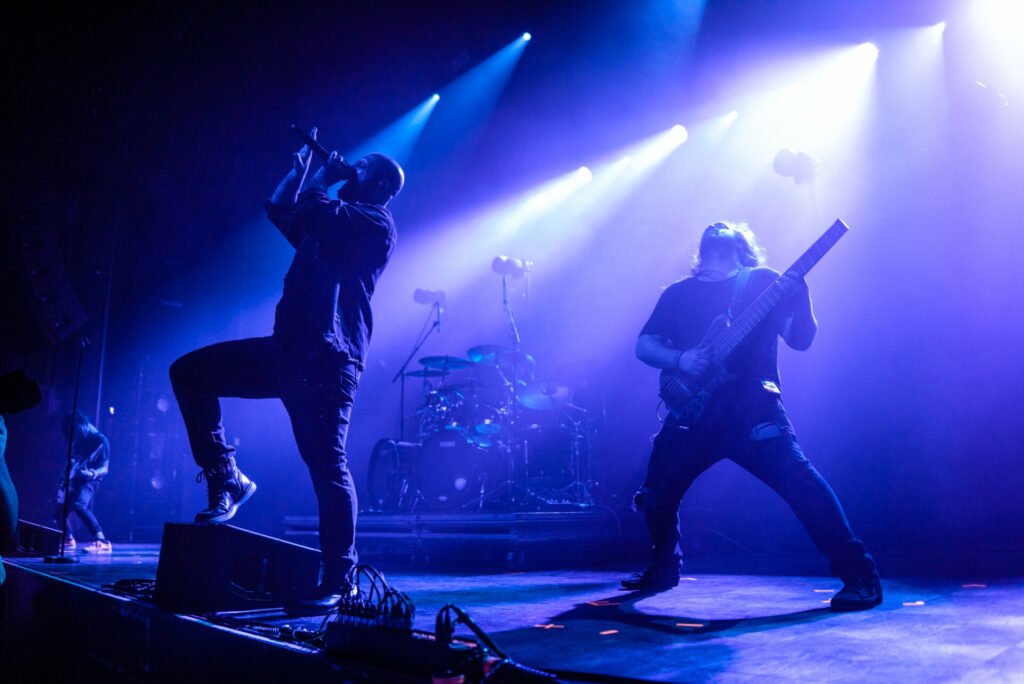 Swedish metal band Avatar played a soldout and very packed show at Ancienne Belgique this March 29th, bringing their unique blend of heavy riffs, theatricality, and circus-like elements to the stage. The soldout show – their biggest show so far in Belgium, festivals non included – was a wild and unforgettable night of music and performance, with Avatar treating the audience to a mix of old and new songs.
Frontman Johannes Eckerström was a captivating presence throughout the night with his dramatic and (very) often humorous stage antics keeping the crowd engaged and entertained. From his wild costumes to his operatic vocals, Eckerström commanded the stage with ease and showed off his impressive range as a performer.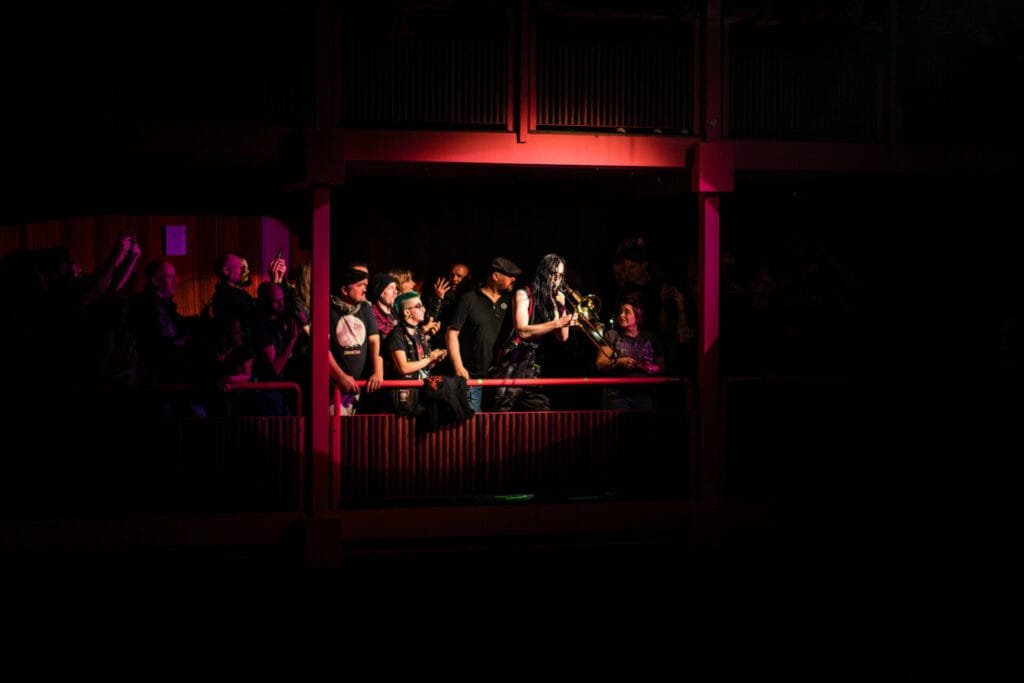 The band's setlist included a mix of tracks from their latest album, "Hunter Gatherer," as well as older favorites like "Hail the Apocalypse" and "Bloody Angel." Avatar's unique blend of heavy metal, rock and even pop influences was on full display, with each song delivering a powerful and memorable performance. But it wasn't just the music that made the show so unforgettable – Avatar's use of theatrical and circus-like elements added an extra layer of excitement and spectacle to the performance. From giant balloons and confetti cannons to a fire-breathing drum kit on Dance Devil Dance, Avatar's show was a feast for the senses and a true metal circus.
The crowd was clearly thrilled with the performance, singing along to every song and cheering on the band's theatrics. Avatar clearly has a dedicated and passionate fanbase in Belgium, and their energetic and engaging live show was a testament to their status as one of metal's most exciting and unique acts.
Overall, Avatar's show at Ancienne Belgique was a delightful and insane experience, showcasing the band's skill as performers and their dedication to putting on a show that's both musically and visually engaging. It was a night of metal, theatrics, and pure entertainment that won't be forgotten anytime soon.