Tamino proved his increasing popularity when he sold out the Cirque Royal three times in December. It was evident that the Antwerp-born musician with Egyptian heritage had surpassed the capacity of smaller venues. Performing at Forest National, he lived up to his status as a star, as even his more intimate songs shone through. This is a testament to his artistry and skill as a great musician.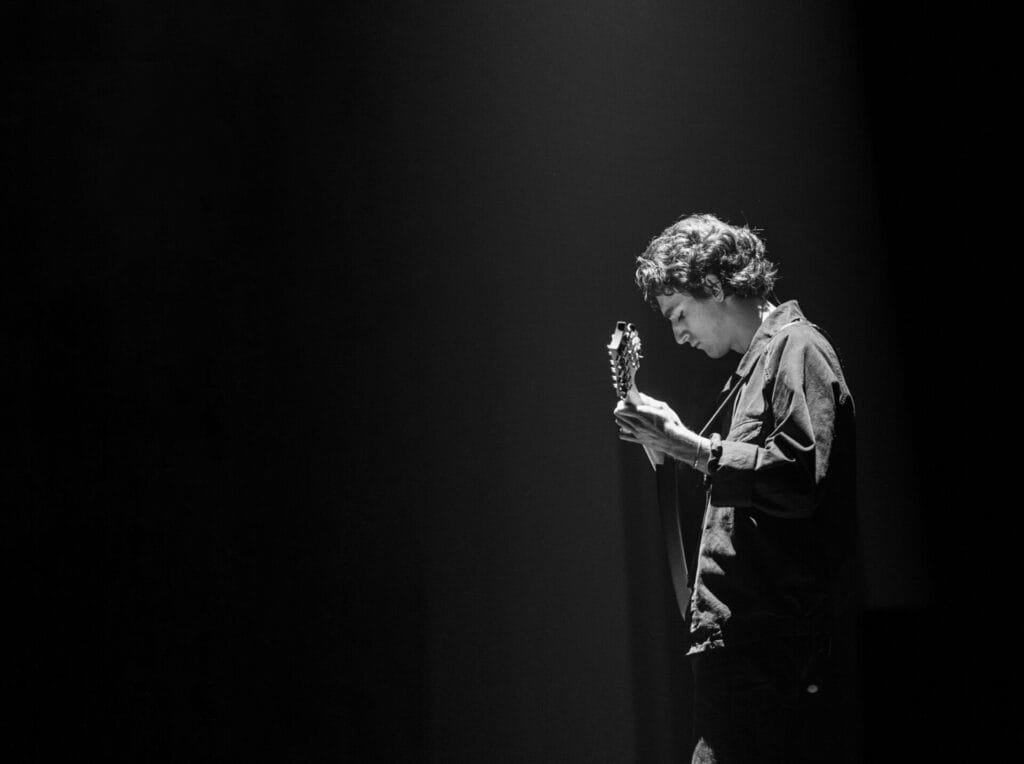 The supporting act was presented by Dienne, also a Belgian artist. She offered us music straight out of another universe. It was spiritual, mesmerizing, and intriguing. You don't leave this first part without wondering about the meaning behind her songs. She creates soundscapes based on stories and memories that run through her.
She is transported by her music, almost under a spell. You can see it when she moves on stage. Her performance is simple; it's just her and her instruments. But we can see that there is a lot going on in her music by her gestures and emotions. To understand her unique musical universe, I would advise you to go and listen to try to grasp all the emotions and messages that Dienne puts across her music.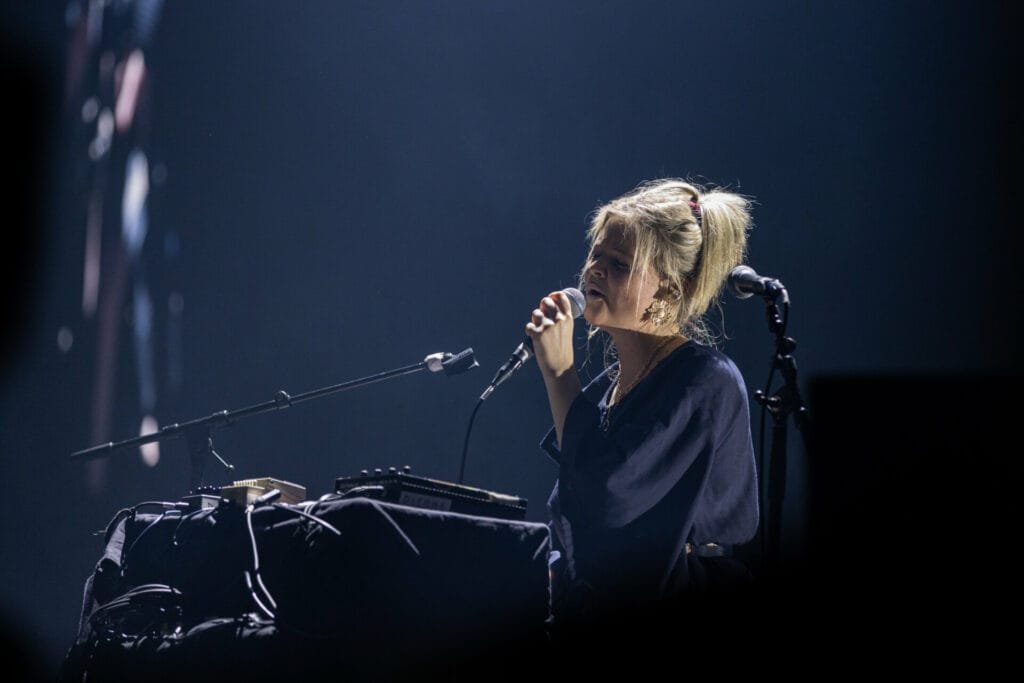 It's around 9 pm and the young Belgian singer-songwriter of Egyptian origins, Tamino, arrived on stage, dressed all in black, to present his latest album "Sahar". It is fair to say that Tamino lives up to his name (full name Tamino-Amir). He owes his first name, Tamino, to the character of Prince Tamino in Mozart's The Magic Flute, and his middle name, Amir ('prince' in Arabic).
He grabbed his guitar and started his first song, "A Drop of Blood." From the very first notes, Tamino bewitched us. We were transported into another dimension, fascinated by his charm and his voice. Forest National became silent to listen to this singer with such a sweet voice. The silence created by the crowd created an impression of unison and admiration. Not only does his voice carry tenderness and melancholy, but the accompanying instruments enhance this enchanting feeling. The scenography is simple. Tamino is accompanied by his band (Frederik Daelemans, Colin Greenwood (bassist of Radiohead), Ruben Vanhoutte, Vik Hardy, Houssem Ben Kahdi, and Tarek Alsayed) and a beautiful play of lights.
This wonderful journey through his music lasted about 1 hour and a half, with some of his most famous songs such as "Habibi," "Sunflower," and "Indigo Night." Tamino did not leave without saying goodbye. He came back for an encore with a solo performance of "My Dearest Friend and Enemy" and then "Smile" accompanied by his musicians.
Here is the full setlist: A Drop of Blood, The Longing, Fascination, The Flame, Persephone, You Don't Own Me, Ashes, Cigar, Oldest Devotion, Indigo Night, The First Disciple, w.o.t.h, Sunflower, Habibi, My Dearest Friend and Enemy, and Smile.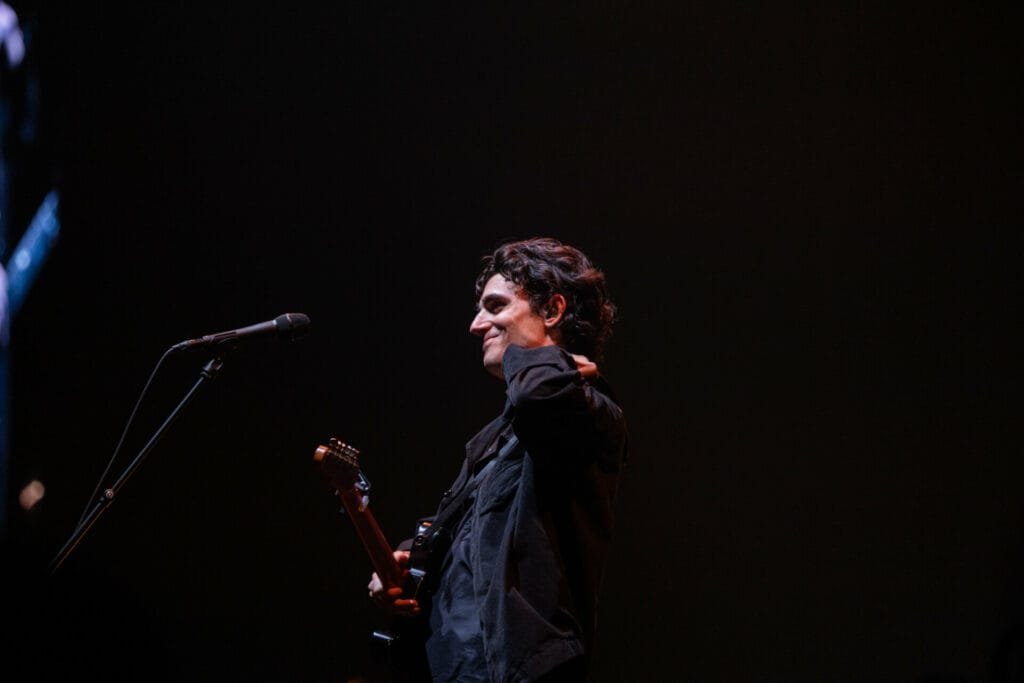 I can assure you that Tamino arrived as a prince but left Forest National as a king. The whole crowd was buzzing with excitement, and from the echoes heard in the venue, we all succumbed to the charm of this tenebrous and mysterious artist. I would like to add that the sound was absolutely insane. We heard everything properly, and it allowed us to catch all the little details of the music. If you want to discover a new Belgian artist, I highly recommend you to have a look at Tamino's work and follow his journey. He will surely become one of the most prominent Belgian artists in the very near future!