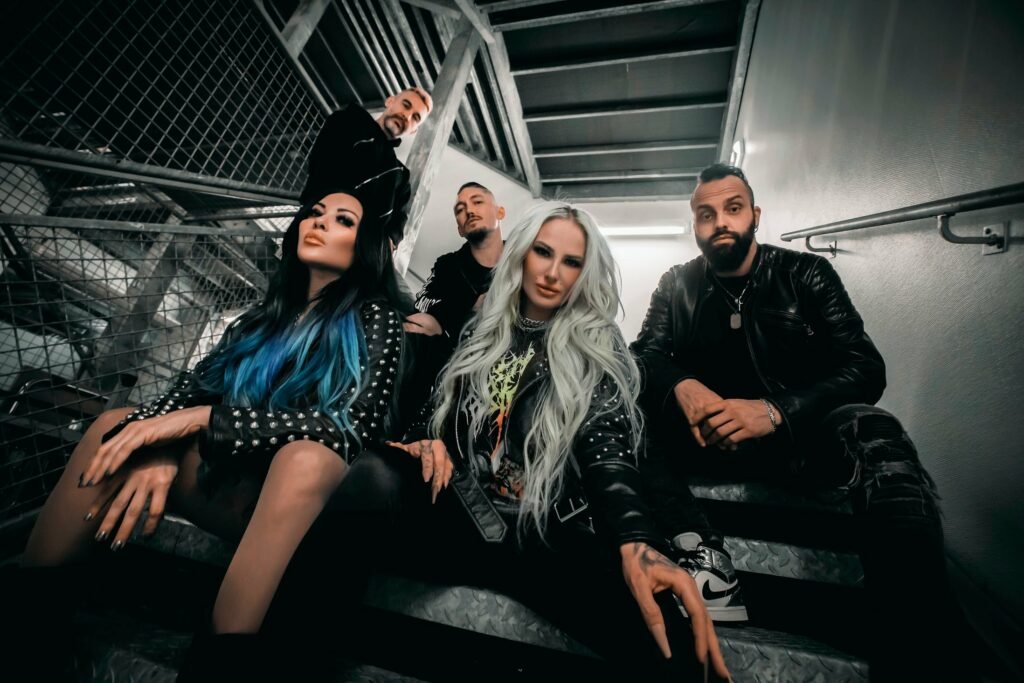 Today, Butcher Babies have unveiled a new single titled "Last December," which will be included on one of their upcoming double albums, Eye For An Eye… and …Til The World's Blind, set for release on July 7 through Blood Blast Distribution.
In addition to this new track, the band has shared some details about the two albums, which celebrate the 10th anniversary of their debut album, Goliath, originally released in 2013. Vocalist Carla Harvay says :
"Each album was recorded in a vastly different climate that I'm certain gave each its own distinct vibe. Eye For An Eye… was made in a sun-drenched Arizona desert, while during the recording of '…Til The World's Blind, the band was holed up, making music in the dead of winter in Midland, Michigan. You can hear the warmth in Eye for an Eye… and the cold desolation in '…Til The World's Blind. Together they encompass light and dark, fire and ice.  And in my opinion, you need both elements to make something truly great."
Butcher Babies will be touring Europe this autumn alongside Fear Factory. The band will be in Belgium on 30 November at the Trix in Antwerp. Tickets for this show are available from the venue's website.