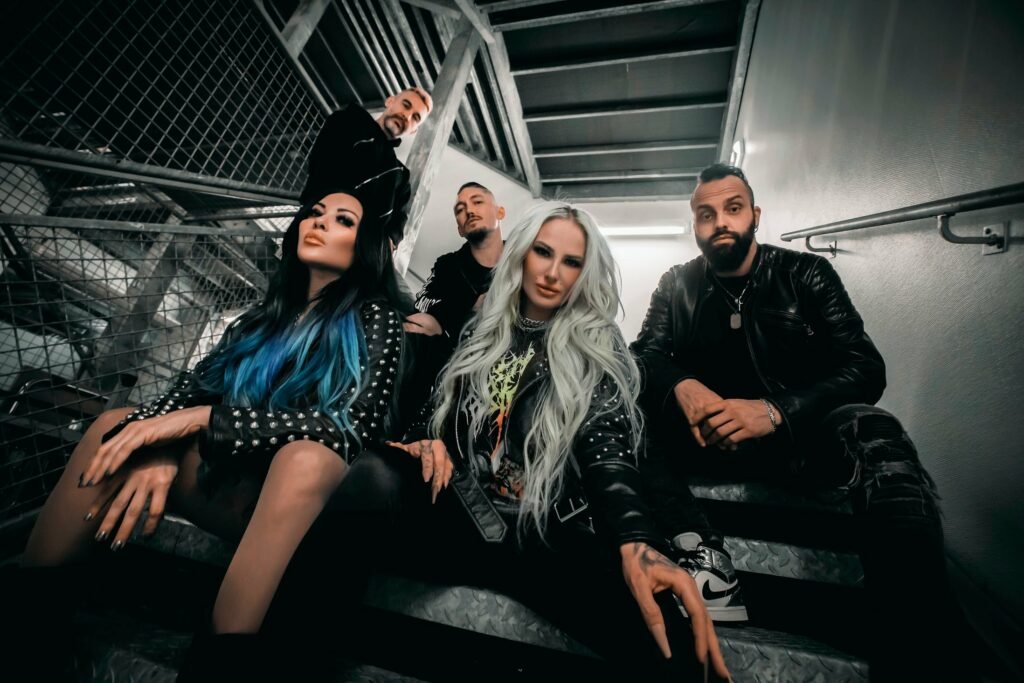 Butcher Babies co-vocalist Carla Harvey has made an announcement on her social media that she will not be participating in the band's European tour, commencing today in Nottingham, England.
In her statement, the singer revealed that she underwent emergency surgery on her left eye. You can find the complete text of her announcement below.
"Here's a picture of a girl in her happy place; unfortunately i won't be in that happy place on the upcoming Butcher Babies Euro run. Love you all but i have to sit this one out!

I have a history of problematic vision and I had to have a major surgery about 10 years ago in my right eye for a retinal detachment. On our summer tour the telltale symptoms repeated themselves in my left eye. I've been hoping to avoid major surgery but it is clear that it must be done. My emergency surgery will include a healing process of laying face down for a number of days with a gas bubble in my eye.

This is the first time in fifteen years i won't be able to join my friends on stage but right now my health and sight take precedence for me. While I am gutted that I cannot make the tour the risk of me waiting till after a tour to do such a surgery is too great and includes permanent vision loss. The beauty of having two vocalists is that Heidi can cover for me until i'm better!

Hoping to make it out for part of this euro run…go to the shows, have a blast and support my bandmates for me! I'll see you soon!"

As mentioned in her message, her absence from the tour doesn't equate to a cancellation of the band's tour, and they will still be touring Europe alongside Fear Factory. They will be in Belgium on 30 November at the Trix in Antwerp. Tickets for this show are available from the venue's website.