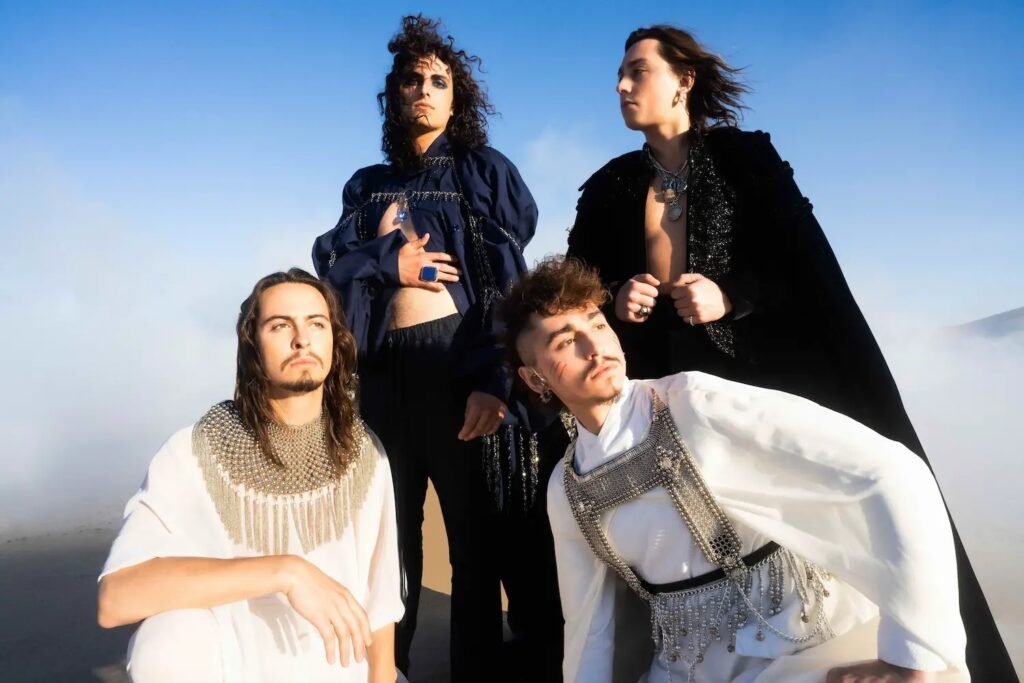 Greta Van Fleet has unveiled the official video for their track "The Falling Sky," directed by the band in collaboration with Gus Black. The song is taken from the band's new album, Starcatcher, released on 21 July via Lava Records and Republic Records.
Guitarist Jake Kiszka says about the video:
"A peer into the wilds of a starlit oblivion, this visual representation of "The Falling Sky" demonstrates the darkness and barbarity in a world filled with such duality. in essence, a reminder of the complexity of the human soul and all it is capable of enduring; a letter of love written to the rising sun."
Commenting on his collaboration with the band for the video, Gus Black said :
"I'd say we pushed even harder on this one to create something visceral and visually stunning. I felt a deeper connection to the band during the process of creating the video and I value that aspect of our collaboration as much as the work itself."
Greta Van Fleet is hitting the road for a European tour this autumn, and they'll be in Brussels at Forest National on November 12. You can purchase tickets for this show on the venue's website.