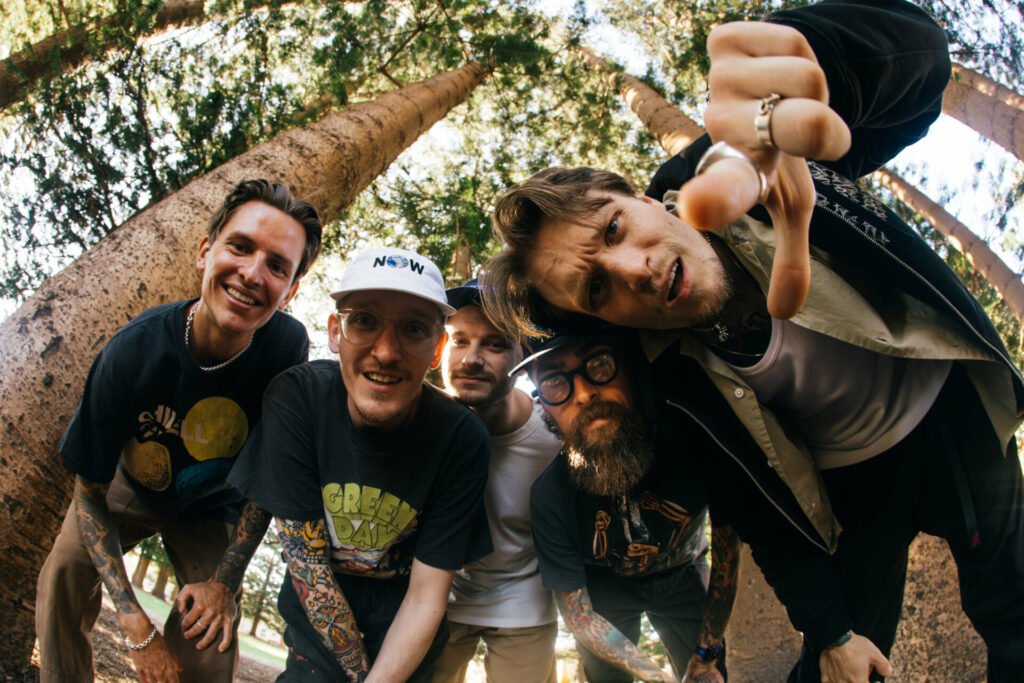 English rock band Neck Deep have just announced the release of their forthcoming self-titled album, due out on 19 January 2024 via Hopeless Records. Commenting on the announcement, the band's lead singer Ben Barlow said:
"We're so stoked to announce our new self made, self titled record. With a return to roots approach, we made this record ourselves at our warehouse in North Wales, with Seb at the helm, and the rest of us over his shoulder, like it was at the start".
Alongside this announcement, Neck Deep have unveiled their new single 'It Won't Be Like This Forever'. On the track, Barlow shares :
"'It Won't Be Like This Forever' came around really easily and naturally. We wrote the chorus just by chance while working on another song and it ended up being our favorite song on the record. We wrote it the first time we got together after covid, down in Wales. I guess at the time we were thinking that 'it won't be like this forever' (guess we were right) but as time has gone on the world has been presented with a whole slew of other problems and so it's maintained its relevance. You can view it through that lens or you can zoom in and make it more personal, which I ended up doing. Meaning that the tough times don't always last and having someone to help you through those times is a beautiful part of life and love. It's a love song, a hope song, and a self-improvement song all in one!"
You can pre-order the Neck Deep album here.
Neck Deep will be playing in Belgium on 2 November at Vooruit in Ghent. Tickets for this concert are already available on the organisers' website.