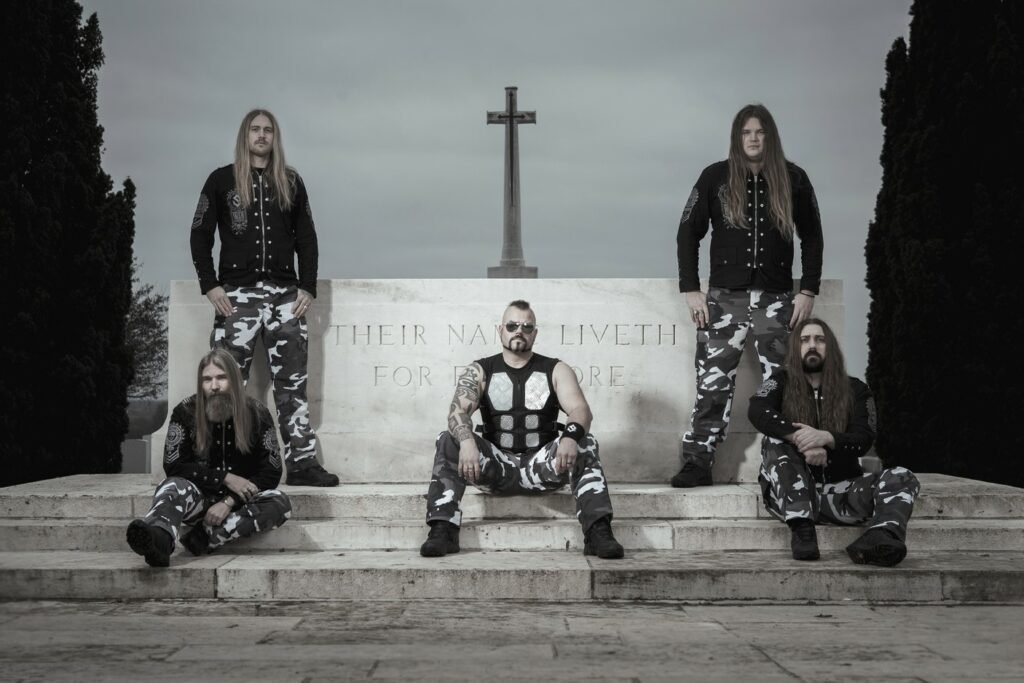 Sabaton fans are spoiled this year, especially those who loved the band's last album "The Wars To End All Wars". After the release of a history version and a symphonic version, it is now a movie that is announced by the Swedish band. They have teamed up with the animation studio Yarnhub to create a full-length musical film entitled "The Wars To End All Wars", due for release in 2023. The film features tracks from their latest album, which was released in march this year.
Combining animation and live action, the film brings to life the stories of the First World War and provides a deeper understanding of the songs on the album. It promises to be an exciting and educational musical and historical journey.
Speaking about the project, the bassist Pär Sundström says :
"we premiered an early version of this movie to journalists during a preview session for our latest album, The War To End All Wars, at the Royal Military Museum in Brussels. Witnessing their reaction to it was priceless – they were speechless – so we decided to take it to the next level and push the boundaries even further for a global audience."
Yarnhub adds :
"when Sabaton asked us to go beyond anything we had produced before and jointly create a film for their new album, we were filled with excitement and trepidation. It was a massive undertaking that required new people, technology, and skills. But we couldn't miss the opportunity. We often say our mission is to harvest goosebumps, and our work with Sabaton has always been the most successful in that regard. It's been two years in the making, but after spending many late nights and weekends in meetings with the band, the end result is something unique. A new way to listen to the album; a deeper understanding that helps the viewer experience the bravery and tragedy that was the inspiration for Sabaton latest masterwork."
"The Symphony To End All Wars" is available via Nuclear Blast Records and can be purchased here. The band will be on tour in Europe next year and will play at the Sportpaleis in Antwerp on May 13, 2023. Tickets for this concert are available HERE!