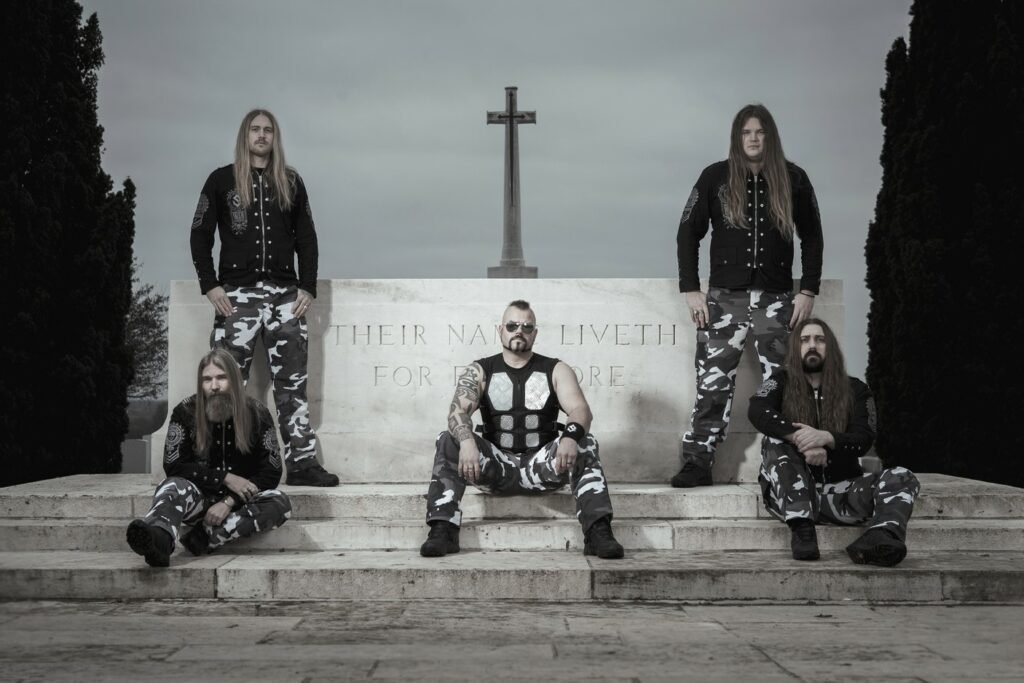 Sabaton's "Heroes of the Great War" EP, the second in their trilogy of the same name, has been released today following the successful launch of "Weapons Of The Modern Age" EP on September 30, 2022. The new EP pays tribute to some of the bravest and most notable heroes of World War I. The band believes that the stories of these individuals need to be remembered and celebrated for their courage and sacrifice. This new EP is accompanied by a new song entitled "The First Soldier"
About the concept of the new EP, Pär Sundstrom says :
"Those involved in conflict and war push themselves beyond their limits, both physically and psychologically, and often achieve extraordinary things. They have no choice but to be brave and have no option but to do everything they can to protect what they are fighting for. Humans are programmed for survival, and some of these heroes' tales that we write about are jaw dropping. This EP is our tribute to them and our way of ensuring that these stories are not forgotten and get the recognition they deserve."
Regarding the new song "The First Soldier", he says :
"We are really excited to be releasing a new song with this EP and we are eager to see how people respond to the incredible story behind it. The song is about Albert Severin Roche, a World War I hero who believed he was destined for great things. And despite the doubts of his peers and the odds being stacked against him, he achieved the unbelievable."
Sabaton released an animated video for "The First Soldier" in cooperation with French history influencer Nota Bene.
You can listen "Heroes of the Great War" HERE The band will be on tour in Europe thisyear and will play at the Sportpaleis in Antwerp on May 13, 2023. Tickets for this concert are available HERE!