Known for organizing crazy filmed live shows (Des Yeux, Mr.Fartface, Hispÿn, …), we find here a new winning trio !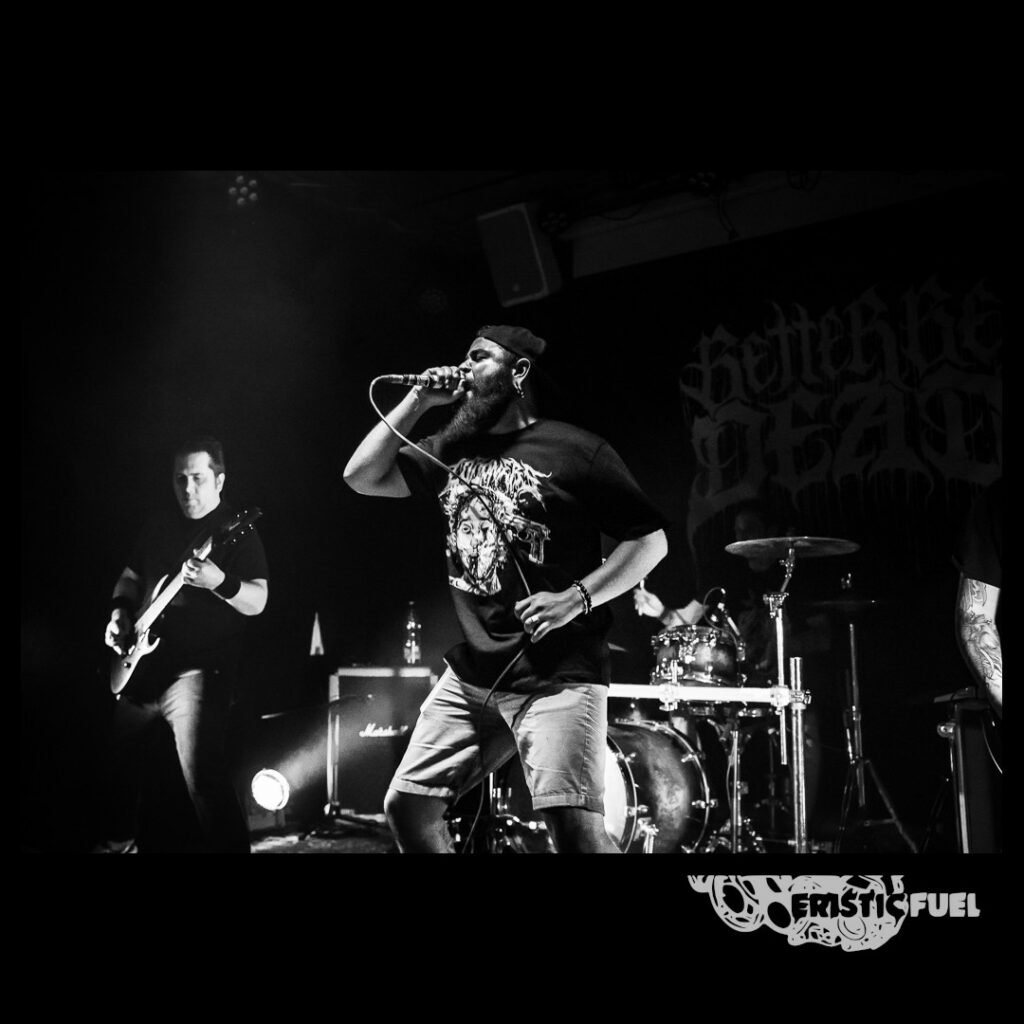 To begin gently we find the live of Raklur ! Wild music according to the band members, the band from Liège is back for a set full of passion and violence, mixing serious vibes and pure punk energy. Between shoutouts for the mothers and sexual prisonners… It's a wiiiild one…
Let's continue with Better Be Dead ! Coming from Mons after the implosion of Do Or Die (they are back !), the band known for its professionalism comes back to Louvain-La-Neuve to greet us with its solid discography, which will grow in this year 2023. We are looking forward to hear the new projects after this live.
Tell us a better way than to end this epic with the upcoming stars of Coroners. Known for their violent set and charismatic members, the guys prove once again their evolution in a set that shows the extent of their technique acquired with time. Continuously moving up the levels, this performance is a snapshot of the band's current state and becomes a striking proof of the project's importance in the metal underground scene. And yes, there is some Limp Bizkit in it…
With Alexandre De Biolley on sound and Cédric Langendries behind the camera, Eristic offers us three solid sets, to be enjoyed without moderation. A quality production to push you to see the show in real life. But If you want to turn up, see you on April 28th for the 25th edition !
On the bill: Down to Insanity, Affenpinshers and Ultimate Price from Brussels !