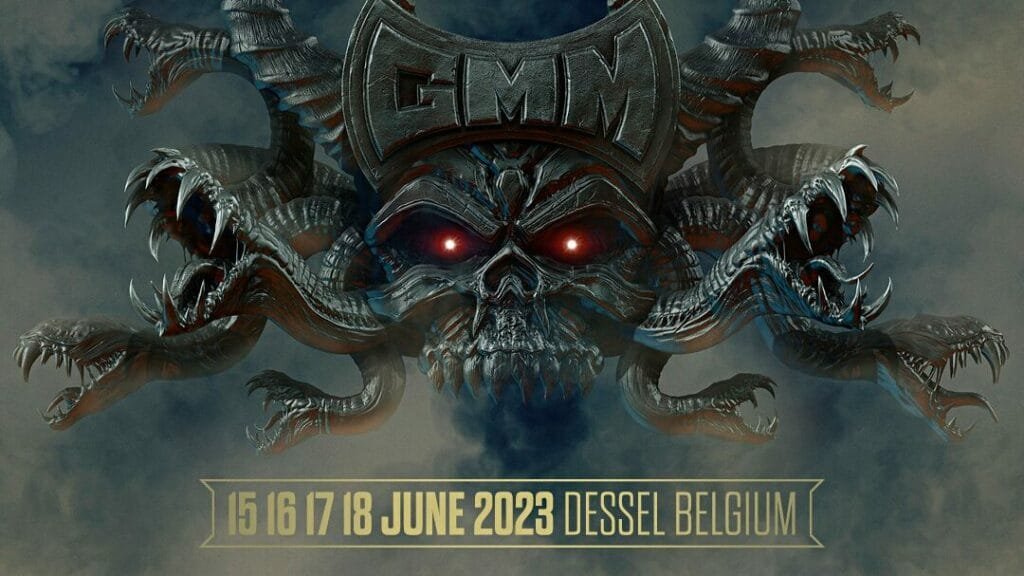 During 4 days, more than 140 bands will play the best metal festival in Belgium: Graspop Metal Meeting. From heavy metal to metalcore, from young bands to legends, from Belgian to American acts, there is something for everyone. Here's our top 10 bands you have to see live there!
We are 2 months away from the next edition of Graspop and if the timetable isn't available, we know for a while which bands will play and on which day. Enough to make your wishlist and hope you won't have too many clashes… but with more than 35 bands everyday on 5 different stages, it's almost an impossible mission.
BLACK MIRRORS
There aren't many Belgian bands on the line-up of the festival and it's even more rare to have acts coming from the south part of the country. But don't misunderstand us: we didn't put Black Mirrors in this list because of that. The rock'n'roll quintet leaded by Marcella Di Troia are kicking asses right now and this spot at Graspop is a well-deserved reward. Don't miss them on Friday 16th on the Metal Dome!
Songs to listen to: Snake Oil, Enthropocene, Lost In Desert, Hatefull Hate I'll Kill You…
ICE NINE KILLS
Do you know how many times they play in Belgium? Only twice: Vosselaar in 2018 and Antwerp in 2022. So when they're coming in our lovely country, it's better to not miss them!
Songs to listen to: A Grave Mistake, Rainy Day, Hip To Be Scared, The Shower Scene…
MACHINE HEAD
This is the biggest surprise of the Graspop this year. Coming from nowhere when we had no idea anymore about who could be the last headliner, they brought back Machine Head for their first show in Dessel in 11 years and one of their very rare appearances on festivals. This exclusive European show is a curiosity and you should definitely have a on look on them this Friday June 15th!
Songs to listen to: Davidian, Locust, Halo, Imperium…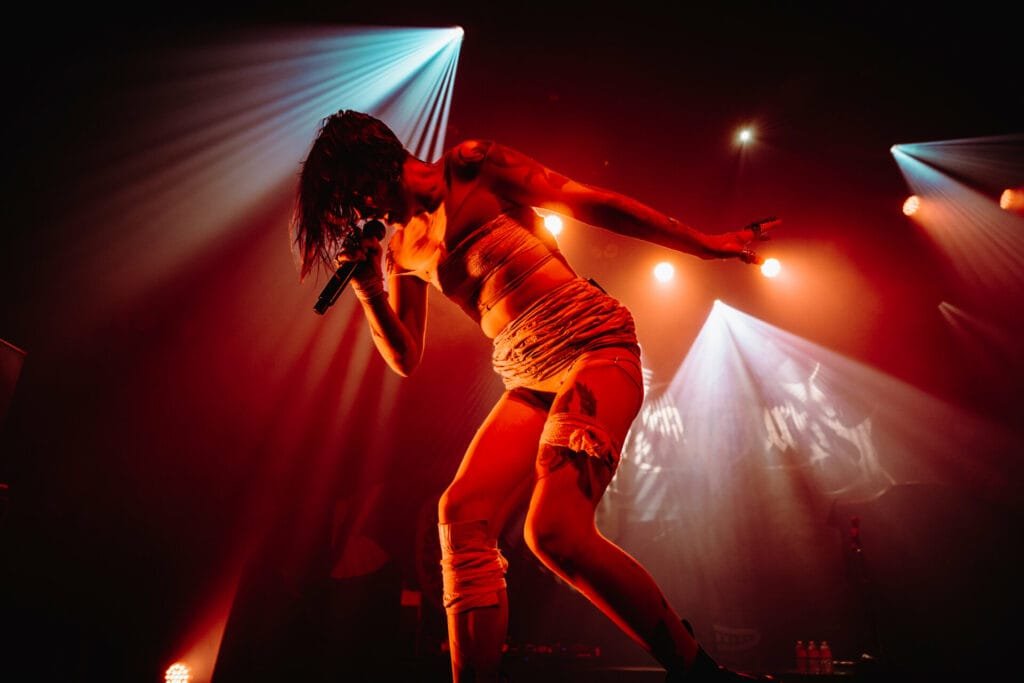 MIMI BARKS
Mimi Marks is a force to be reckoned with in the metal scene, delivering an electrifying fusion of powerful vocals, fierce guitar riffs, and dynamic stage presence. Her music is a captivating blend of heavy metal, punk, and hard rock, packed with raw energy and attitude. With her commanding stage presence and magnetic charisma, Mimi Marks is a true metal powerhouse who will leave you mesmerized. We had the chance to see her live opening for Frank Carter and The Rattlesnakes in Brussels end 2022 and even if the audience wasn't ready for her, we saw her full potential there.
Songs to listen to: Saw, Ashes, Suicide, Dead Girl…
NOTHING MORE
It's been a while since Nothing More have played in Belgium: almost 6 years! In 2023, they will finally hit the stage of Graspop. Powerful as f*ck, had to describe and crazy on stage: have you ever seen the insane instrument of Jonny, especially used on their cover of Skrillex?! Opening on the Main Stage, playing on the Jupiler Stage or under the Metal Dome: wherever they gonna be, they'll give everything live as usual and you shouldn't miss it at all! The perfect way to start this crazy Saturday alongside The Ghost, Mimi Barks or Sleep Token all listed on this top 10!
Songs to listen to: This Is The Time, Go To War, Let 'Em Burn, Don't Stop…
ORBIT CULTURE
Get ready for a maelstrom of crushing riffs, thundering drums, and guttural vocals that will ignite your senses and leave you begging for more. With their genre-defying sound that seamlessly blends modern metal, groove, and melodic elements, Orbit Culture delivers an electrifying performance that will leave you headbanging, moshing, and screaming for more.
Songs to listen to: Nensha, Redfog, Svartport, Rebirth…
SLEEP TOKEN
Don't miss out on the chance to witness the awe-inspiring performance of Sleep Token at GMM in June 2023! Prepare to be blown away by their hauntingly beautiful music that transcends genres and defies conventions. From their mesmerizing stage presence to their powerful and emotive vocals, Sleep Token delivers a spellbinding experience that will leave you breathless. So join the pilgrimage of devoted fans and immerse yourself in the magic of Sleep Token's live show – a musical experience you won't want to miss!
Songs to listen to: The Night Does Not Belong to God, Calcutta, Thread the Needle, Jericho…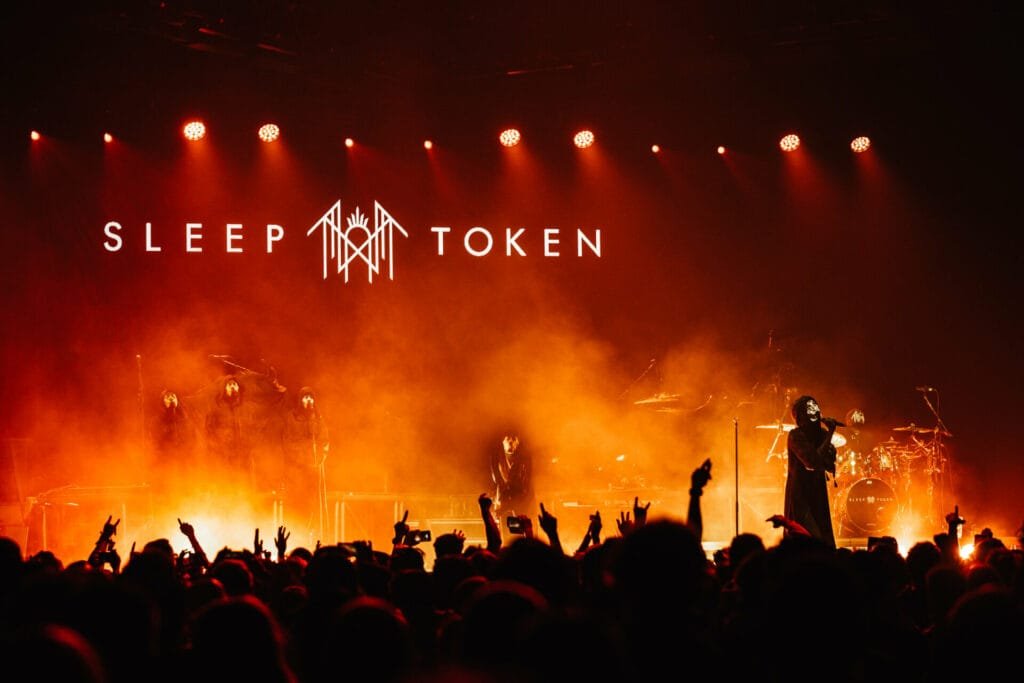 SOEN
Soen is a progressive metal band known for their dynamic and emotive music. Their sound blends elements of progressive rock, alternative metal, and post-metal, resulting in a rich and textured sonic landscape. Their music is characterized by complex rhythms, melodic guitar work, atmospheric keyboards, and powerful vocals that convey deep emotions. Soen's performances are mesmerizing, delivering a captivating experience that transcends genres. Don't miss the opportunity to see them live at and be immersed in their awe-inspiring music.
Songs to listen to: Lotus, Opal, Tabula Rasa, Covenant…
SPIRITBOX
Led by the mesmerizing vocals of Courtney LaPlante, Spiritbox has gained a new level of hype and attention for their innovative and genre-defying music. Their latest album, "Eternal Blue," released in September 2021, has been highly anticipated and confirmed their huge hype be selling big venues worldwide. It showcases their signature combination of haunting melodies, heavy riffs, and atmospheric soundscapes, resulting in an emotional and dynamic listening experience. In 2022, they played their very first Belgian show at Graspop on a too-muched-packed Jupiler Stage. In 2023, for their only second show in Belgium, you can expect them putting on a huge show on the Main Stage!
Songs to listen to: Holly Roller, Blessed Be, Constance, Circle With Me…
THE GHOST INSIDE
This is the first show The Ghost Inside are gonna play in Belgium since their accident and so the first one since they've played in Brussels in 2015. A time when Groezrock was still happening and when TikTok wasn't. Feel old yet? Don't worry, the 5 survivors don't feel old at all! We saw them a couple of times since their return: in Paris then in London and both time they blew our minds. They should have an high spot on the Main Stage during this crazy Saturday next to SlipKnot, Architects, Parkway Drive or I Prevail!
Songs to listen to: Engine 45, Aftermath, Dark Horse, Chrono…
This top 10 is obviously subjective. We all have our own expectations and we would love to know yours so we are waiting your comments on our social networks from now until the beginning of this new Graspop Metal Meeting edition!