Meyy performed at les Nuits du Botanique in the beautiful Grand Salon, used as concert place only during the festival, this Saturday, delivering a bewitching performance filled with sensual melodies and electronic beats.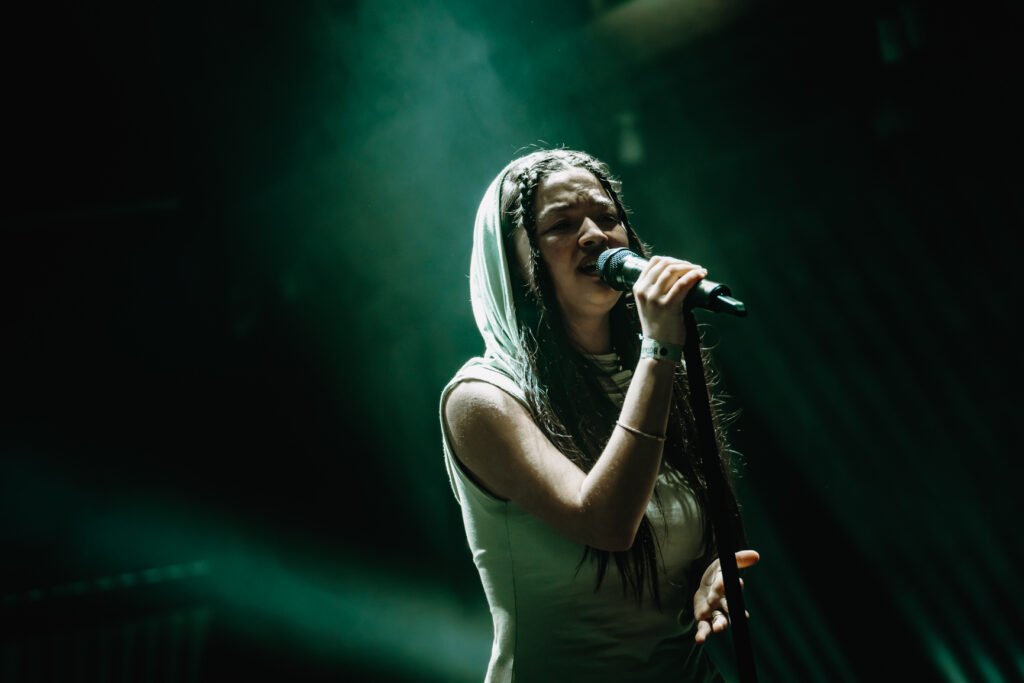 The Belgian singer-songwriter, whose real name is Charlotte Meyntjes, captured the audience's attention from the very beginning with her mesmerizing voice and enchanting presence until the very last note in this home-town show as she's from Brussels. Announced as the most anticipating artist at the last Red Bull Elektropedia Awards, playing already at the Ancienne Belgique and now at the Botanique (where she had the honor to make some rehearsals), she confirmed her new status during about 1h alone on stage.
She performed songs from all her young but compact discography with songs from her 2 EP's "Neon Angel" and "Spectrum" as well as newest songs. Between r'n'b, pop, soul and some electro-dance vibes, Meyy showed us why she's been chosen as opening act for Oscar And The Wolf and Angele last year. What about open for Stromae next time? When he'll able to tour again… Anyway, we weren't at these shows but we're glad we saw Meyy in such a lovely and intimate configuration, which seems the best for her right now.
Saying a couple of times during the show how shy and humble she is, we saw the opposite as soon as she start singing and dancing alone on stage. Playing her best songs like Do It, Love Is A Battle (that she played on guitar) or Rain, she seems really confident.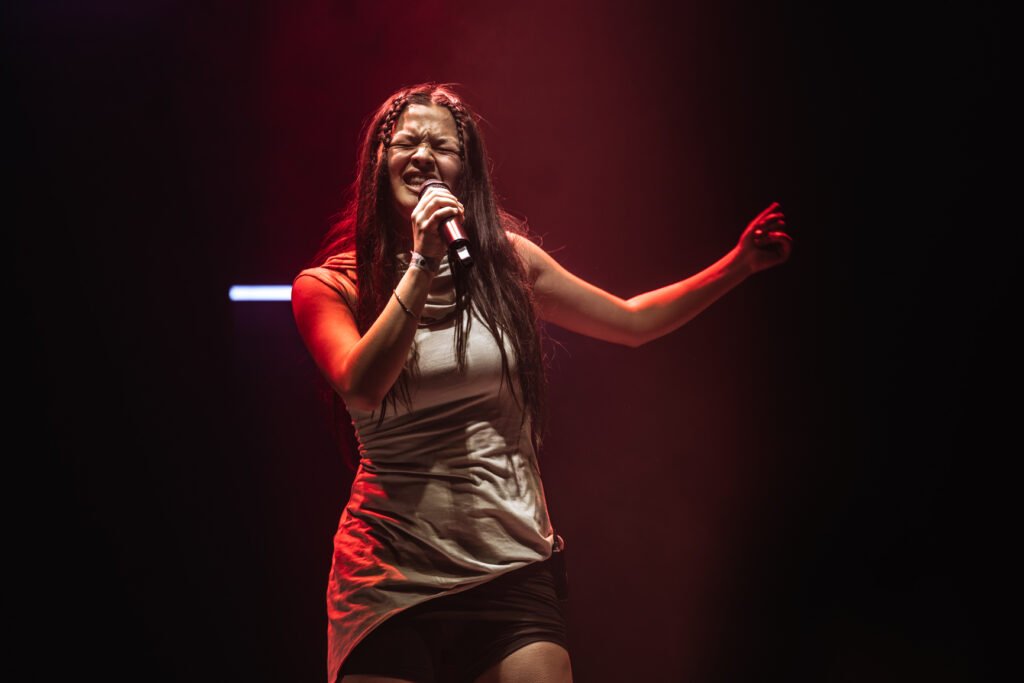 Overall, Meyy's performance at Les Nuits Botanique Grand Salon was a testament to her talent as an artist and her ability to create music that is both enchanting and powerful. Her unique sound, combined with her captivating stage presence, left the audience spellbound and eager for more.