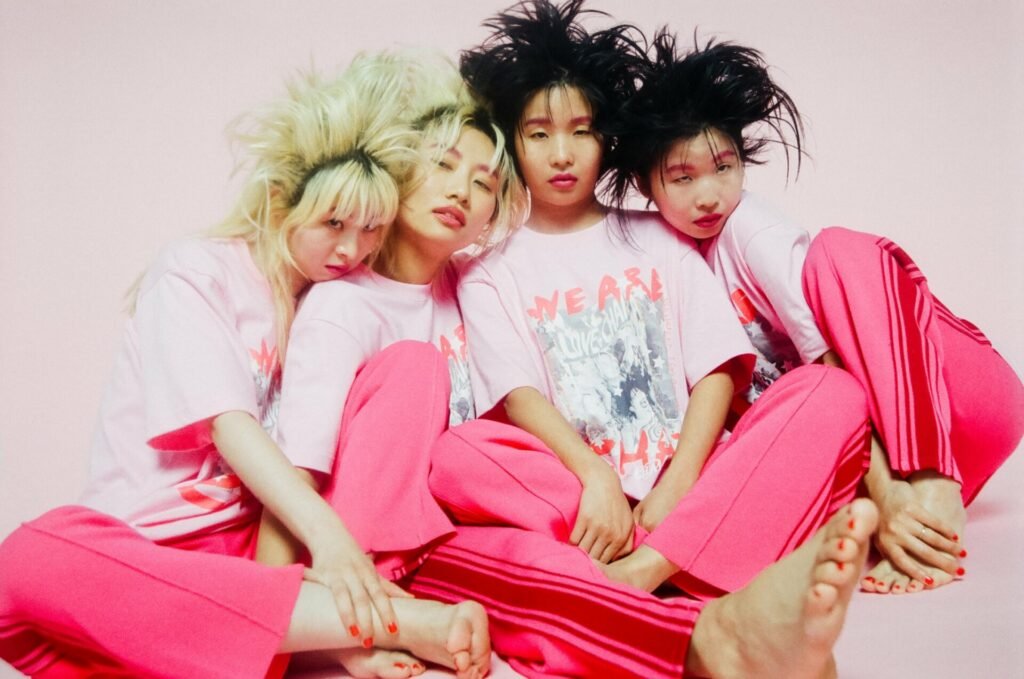 The Japanese neo-kawaii band CHAI has unveiled exciting news, with the announcement of their forthcoming self-titled album. This album, coming after their 2021 release "Wink," is scheduled to drop on September 22 through Sub Pop Records. In conjunction with this announcement, they've treated fans to a funky new track called "Para Para," inspired by a 1990s dance craze in Japan.
Singer and keyboardist Mana explains the inspiration behind "Para Para" :
"There's not a deep meaning to that song, it's really just about the danc. As long as you can feel the two-step, any dance is possible! Let your body just move to your dancing heart ♡ When your body moves to the beat of your heart, you'll realize that the world is smaller than you think, and all your problems are easier than they seem. 'Cause two-step and music is the best way to communicate in this world ♡ Let it START! CHAI's two-step dance music ☆☆"
In addition to this announcement, they've revealed a world tour with stops in America, England, and Europe. On November 06, the band will perform in Belgium at the Botanique in Brussels. Tickets for this concert are currently available on the venue's website.