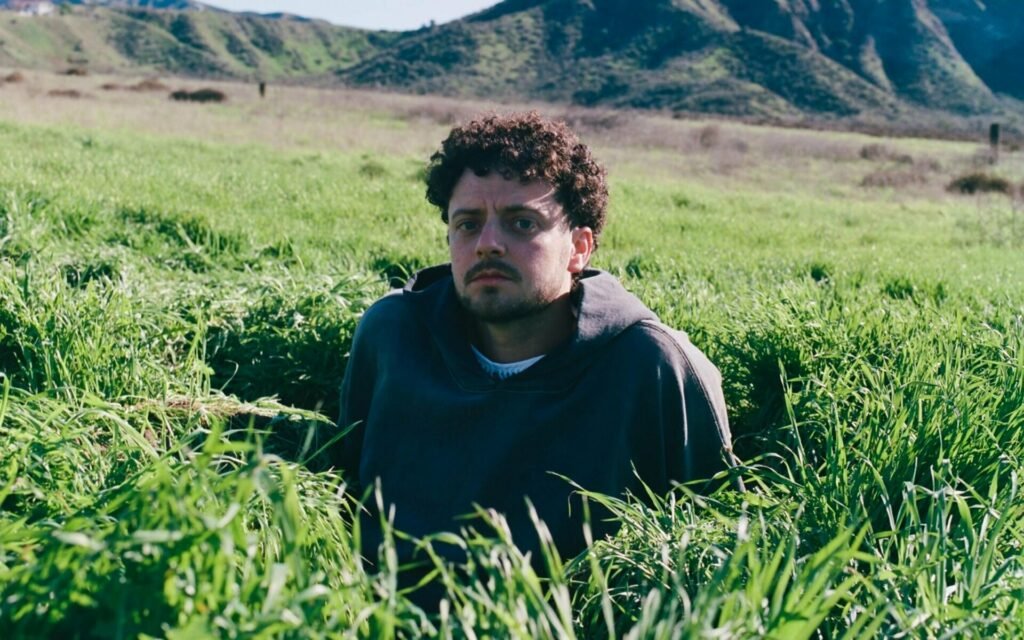 Grandson has unveiled a new video clip today for his song Half My Heart, taken from his new album, "I Love You, I'm Trying" (Fueled by Ramen). About the video he says :
"In the midst of a really dark period of my life we wrote this kinda light song about the circular, cyclical nature of repeated habits. I wanted to make a video that leaned into the futile attempts at running away from who you are or who you're meant to be with. Plus I got to wear RC cars on my feet which was pretty sick" 
Creative director Zach Bailey adds:
"Half My Heart is about feeling stuck in love. We wanted to return to the child-like innocence and vulnerability of giving your heart to someone and all the frustration, bliss and embarrassment that comes with it. Once Jordan finally loosens his grip on the idea and lets go, he is able to break the spell and start the journey with his unknown love interest at the end."  
Grandson will be performing in Belgium at the Trix in Antwerp on October 08. Tickets are already available on the venue's website.