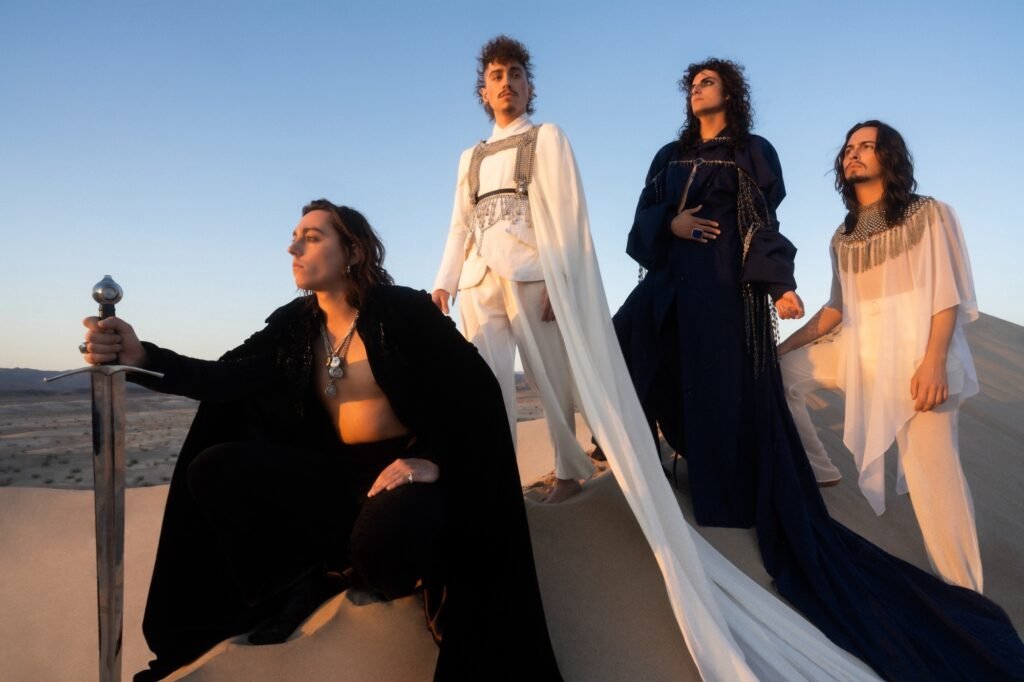 Greta Van Fleet has released their fourth single, "The Falling Sky", from their upcoming album Starcatcher, scheduled for release on July 21 via Republic Records and Lava Records (you can pre-order it here). Guitarist Jake Kiszka shared some insights about the new track :
"An unwavering warrior carrying on the endless, eternal, and impossible battle for salvation; these were the elements of symbolism associated with this particular track. In essence our fate is sealed, alike the stars that fall from the almighty heavens to the earth. This philosophy is carried through in the story of a bluesman, at the crossroads of the universe."
The release of the song "The Falling Sky" is accompanied by a live performance recorded a few months ago in Sacramento during the Dreams In Gold Tour.
Greta Van Fleet is hitting the road for a European tour this autumn, and they'll be in Brussels at Forest National on November 12. You can purchase tickets for this show on the venue's website.