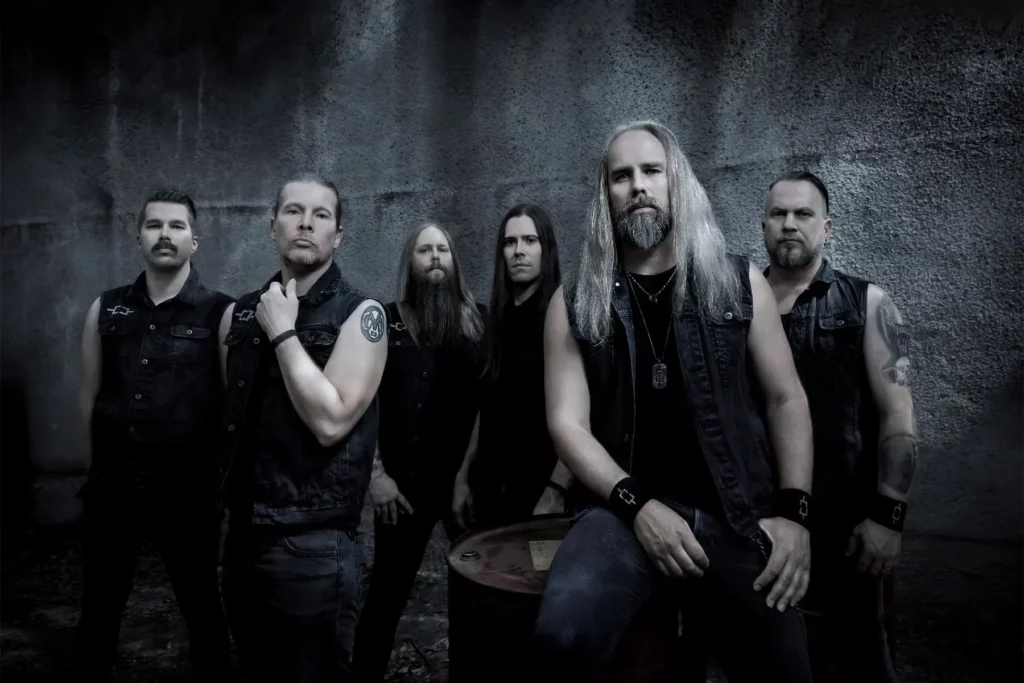 Omnium Gatherum will release its new EP "Slasher" on June 2 and has just unveiled the title track as the first single. You can also watch the accompanying video clip below.
Vocalist Jukka Pelkonen comments :
"A powerful fast song with a message like a plea to oneself! The darkness within can be an ally or an enemy. You are both the hunter and the hunted! Slasher is also the title of our upcoming EP. This bad boy delivers two more OG songs and a furious cover. For now, check out the rippings of 'Slasher'!"
Markus Vanhala adds :
"Hello from OG HQ! We'll serve you a snack in between album cycles – it's called Slasher, it's an EP and it rocks!

This release is a two-sided coin: A-side is presenting our new guitar hero and team player on the other side of the Atlantic, Mr. Nick Cordle (who joined the band right after our Origin release); B-side is presenting two older songs which were recorded already during the Origin sessions and aimed to release as digi-singles (but here they are on vinyl and CD too now finally). Enjoy!"
You can already pre-order "Slasher" here. The Band will embark on a European tour next autumn as part of the Ultima Ratio Fest. The tour starts on October 4th at the Trix in Antwerp, and tickets are available for purchase here.