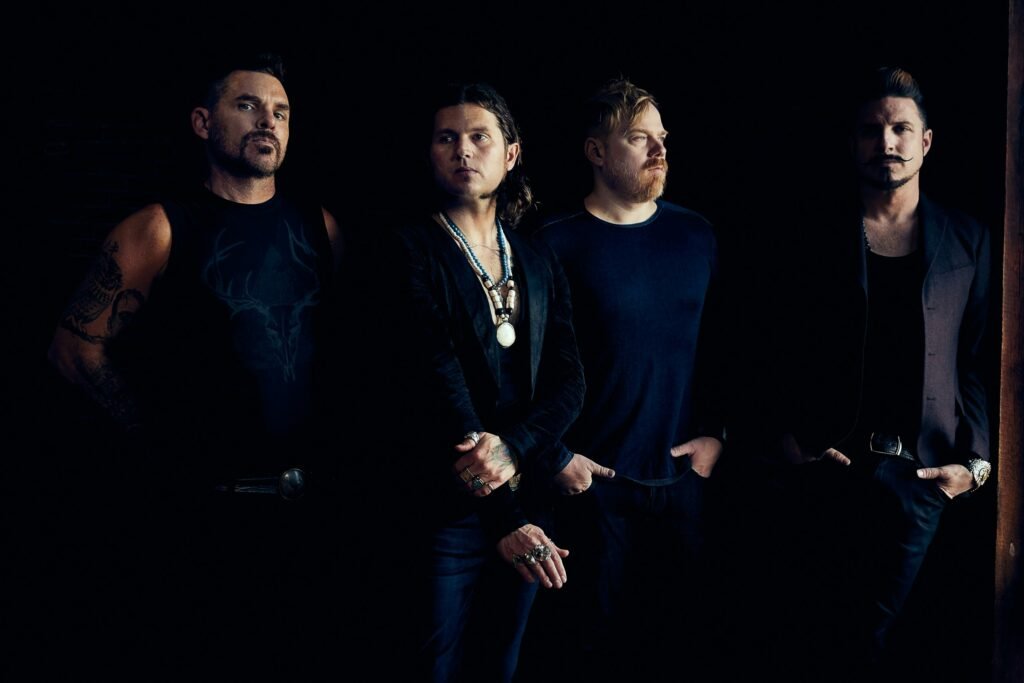 Rival Sons have unveiled their new single, "Rapture," from their forthcoming album DARKFIGHTER. The long-awaited next album has been pushed back to June 2, three months after its original release date. However, the Californian band has also announced the release of a companion album, LIGHTBRINGER, due out at the end of the year.
Talking about the release of two albums this year, singer Jay Buchanan says :
 "In comparison to our previous records, we certainly took our time both writing and recording this collection. When we set out, the intention was mostly to dig as deep as possible. Even in the beginning before the body had formed, we agreed to throw the map away and chop our way through the woods to make a new path. Then lockdown hit and it felt like the whole damn country decided to throw the map away too.

For myself, 2022 was like an eight-stage rocket of life changing events, so every time I thought I was finished writing, a new bull would come tearing through the clothesline and I'd have to illustrate it in some way. By the end, there were really two different sides to the same story being told. On one side, you're fighting the darkness and, on the other, you're bringing your own light to where there is none. One side in a corner, on the ropes, and the other advancing, cleaning the ring. Without an intermission, a refractory period, the collection would be too big a bite, so splitting it in two was the only way to do it."
"Rapture" follows DARKFIGHTER's "Nobody Wants To Die" single released in October. The two forthcoming albums, DARKFIGHTER and LIGHTBRINGER, were both produced by long-time collaborator Dave Cobb.