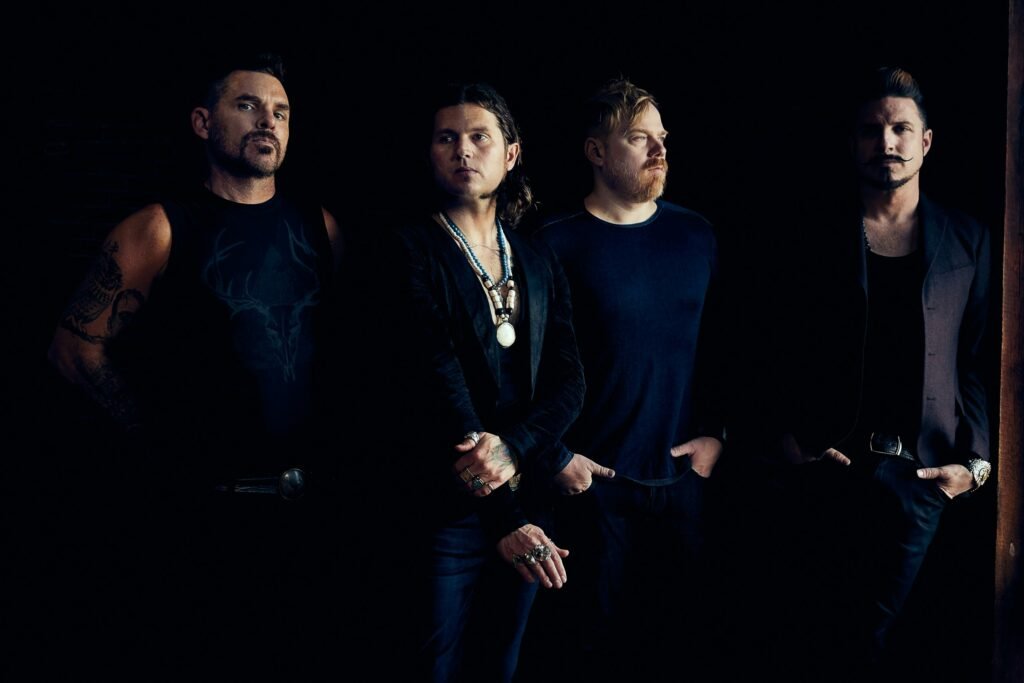 Rival Sons reveal "Guillotine", the fourth single from their new album DARKFIGHTER, due June 2 via Low Country Sound. On social media Jay Buchanan says :
"To get to the other side of a seemingly unsurmountable struggle, how deep is your commitment?" "Guillotine" hit hard right around the crucial halfway point of making the record. By then we'd gained serious ground into an unknown creative space for the band and this one is the sound of a malaria fever dream after months of hacking through the jungle."
Rival Sons will be touring in Europe this autumn. The band will be at the Ancienne Belgique in Brussels on November 12. Tickets for this show are available on the venue's website.