The London music lover was at the Botanique this 25th of january for a subtle and surprising concert
At 9pm, the bard does not wait. In an attentive Rotonde, Duke Garwood took his place of crooner for an intimate show. An hour and a half of blues, light in the words but heavy in its form which will have had the merit to make soar the lucky ones of the evening. The lyricist accompanied by a solid band has dipped into his crazy repertoire as in his arsenal of guitar to give us sounds wobbly wobbly as he likes so much to say between each piece. The energy is soft but shared and the audience could appreciate a true love letter to the americana under some notes of dirty country .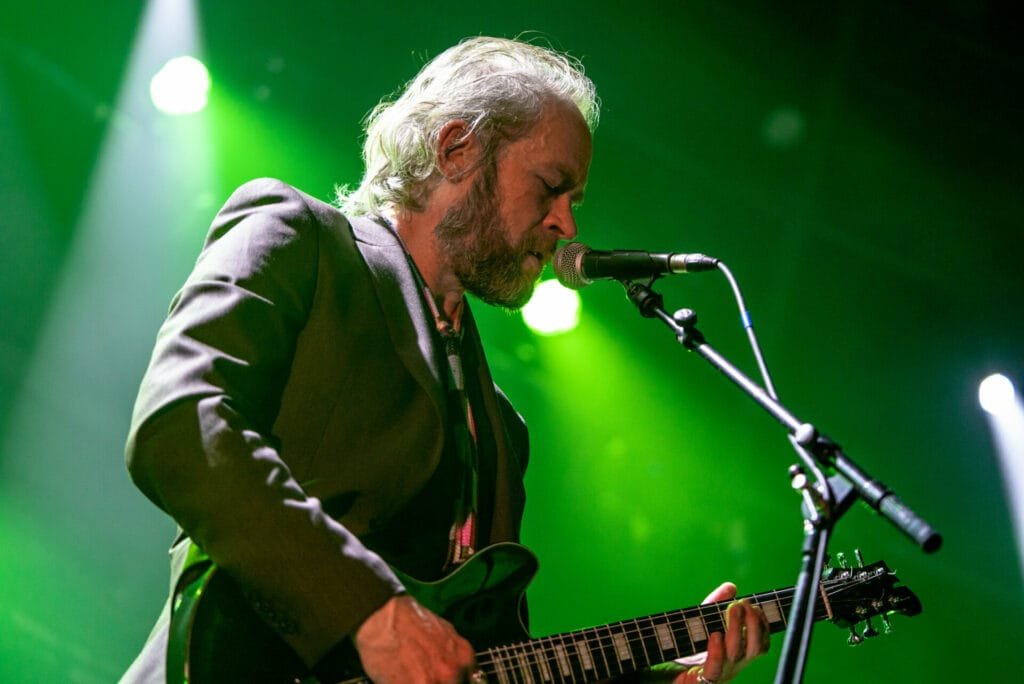 Finesse and poetry will have been the key words of this evening and under these airs of character of Kerouac, Mr.Garwood shows himself generous in a encore which does not stop. Under the subs of guitar bass and the frenzied drums, the guitar of the Duke comes to carry it's melancolic melodies under the whispered voice, not so far from Nick Cave.
Mark Lanegan's partner hit the nail on the head on this cold winter evening and warmed up the hearts of his fans who were won over by a show that was not very spectacular but really musical.
On tour to support his latest project Rogues Gospel, an album to digest but worth the effort, we were eager to see the dandy unleash on his guitars tuned lower than his cavernous voice and we can only advise you to go ahead and try this little trip in the cursed fields of Duke Garwood.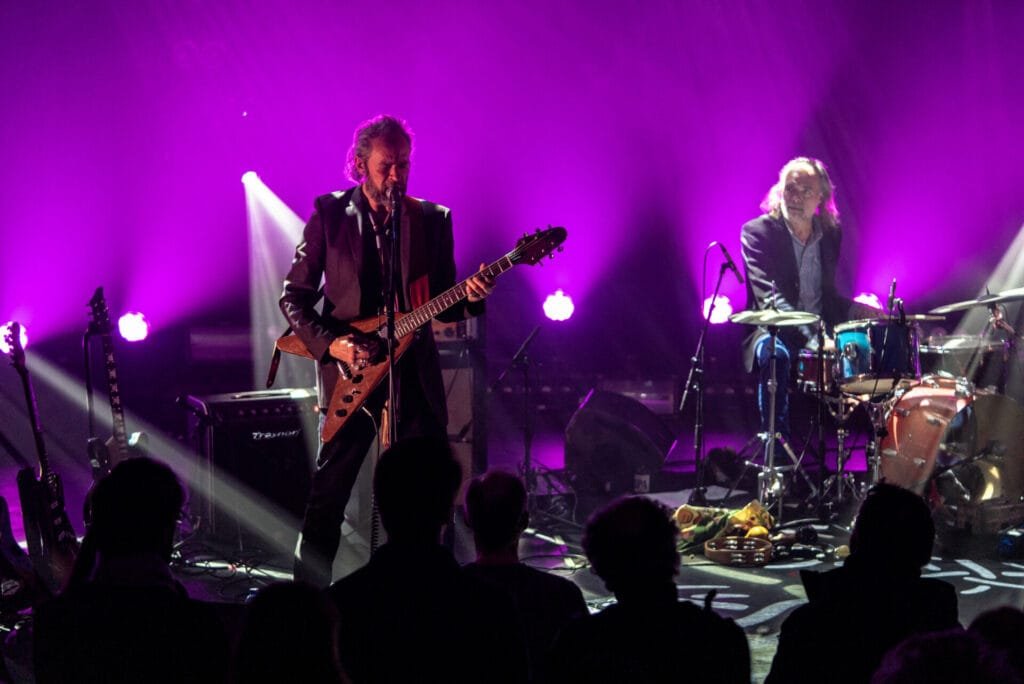 An artist as singular as his discography, Brussels will have been subjugated by this sensitive show. Under the airs of Woodstock, an audience often the head in the hands, the eyes closed and the ears opened to the melodies of the four poets of the evening. A small thought to Caspar Auwerkeren that we missed by a little and that also proposes a soft and purified music.