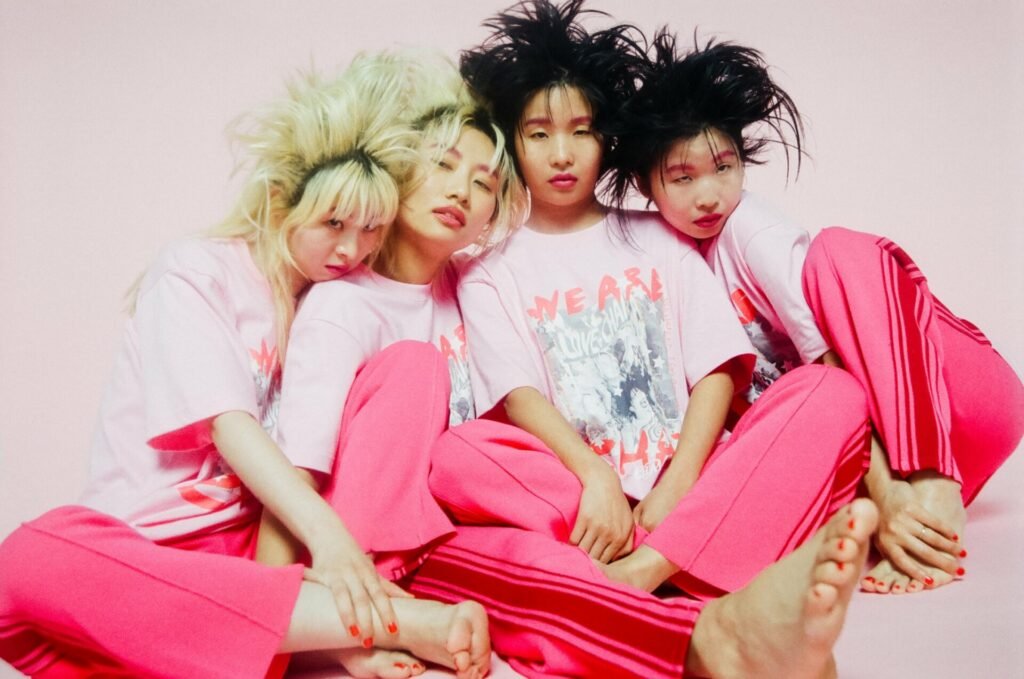 Japanese pop quartet CHAI have just unveiled a new track, "NEO KAWAII, K?" from their self-titled album due September 22 via Sub Pop records.
Since the formation of CHAI in 2011, the girls has embraced a philosophy they refer to as Neo Kawaii, a term derived from the Japanese word for "cute." This label is typically associated with women who conform to society's predetermined beauty standards. As young women, CHAI recognized that any deviation from what their culture deemed as "kawaii" was discouraged. Consequently, Neo Kawaii emerged as a powerful response to these restrictive norms.
Speaking about the new single, Mana declares :
"NEO KAWAII is about reclaiming self-esteem. Everyone is NEO KAWAII! This is CHAI's answer, this is a fact in this world! We can finally say what it really means to us♡ Everyone's a bit weird. Everyone's different. Everyone's awkward, almost to a point that it's hard to relate. But that's what's interesting! That's what makes it beautiful. To everyone who's pushed around by these notions, we want to tell you this! We, and all of our lives, are NEO KAWAII! NEO KAWAII is not just plain KAWAII (cute)- it's cool, it's strong, it's kind, it's warm!"
CHAI will be touring in Europe this fall, and will be in Belgium on November 06 at the Botanique in Brussels. Tickets for this concert are currently available on the venue's website.