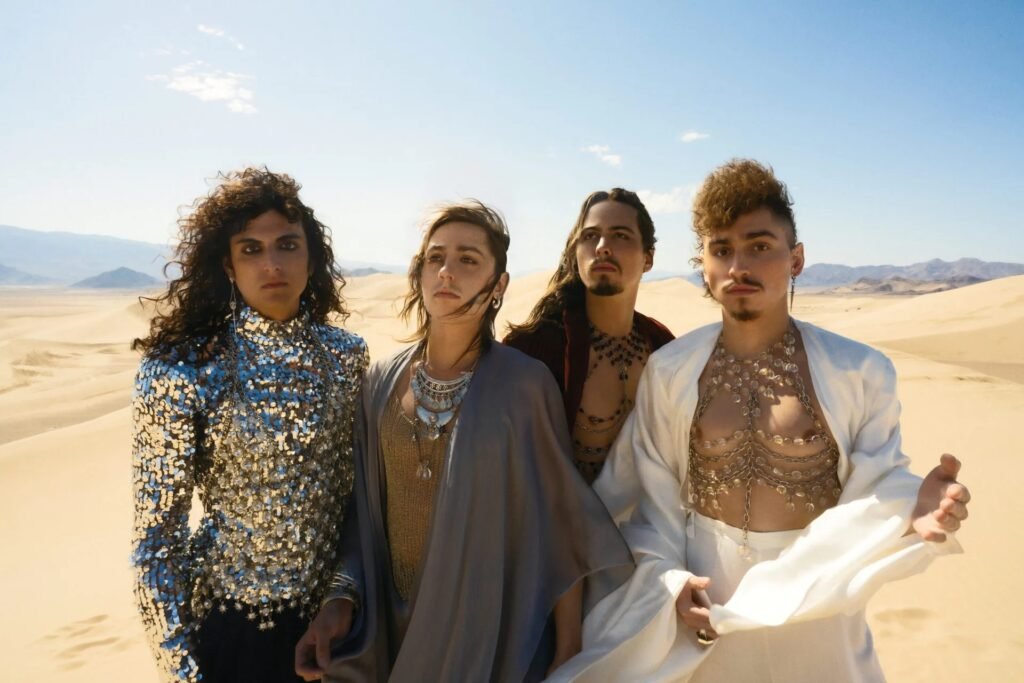 Shortly after announcing their upcoming third album, Starcatcher, set to release on July 21, Greta Van Fleet has unveiled a world tour spanning 2023 and 2024.
In Europe, the band is scheduled to kick off an arena tour in early autumn 2023, spanning from November 6 to December 6. They're scheduled to perform in Belgium on November 12 at Forest National in Brussels. Tickets will become available on April 21 via the venue's website.
You can find the complete tour schedule on the poster below.