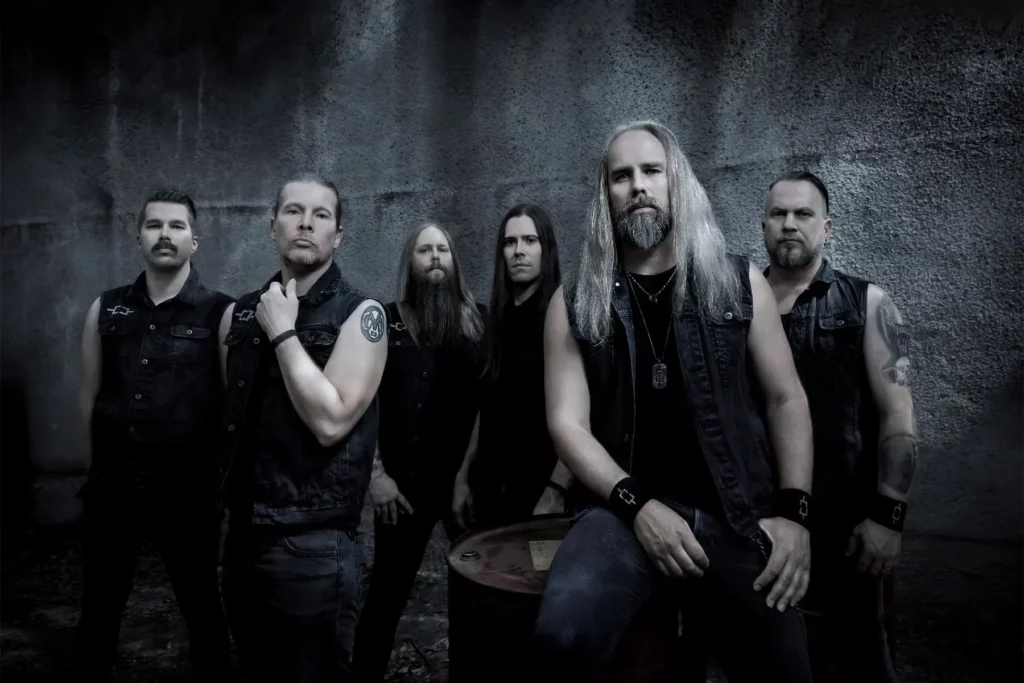 Omnium Gatherum have released their second single Maniac from their forthcoming EP, "Slasher", due for release on June 2, 2023 via Century Media Records. Their version of the pop song Maniac can be heard in the video below.
Jukka Pelkonen comments :
"This classic pop song is shapeshifting into Omnium Gatherum style of modern melodic death metal blast! Here is something to dance and headbang to in summertime!"
Markus Vanhala adds:
"I heard it from the start with this classic 80's banger that it had all the usual OG elements there, our band just had to play this and turn this to OG song! Get your upcoming summer spiced with this one and it's gonna be a good one!"
You can already pre-order "Slasher" here. The Band will embark on a European tour next autumn as part of the Ultima Ratio Fest. The tour starts on October 4th at the Trix in Antwerp, and tickets are available for purchase here.