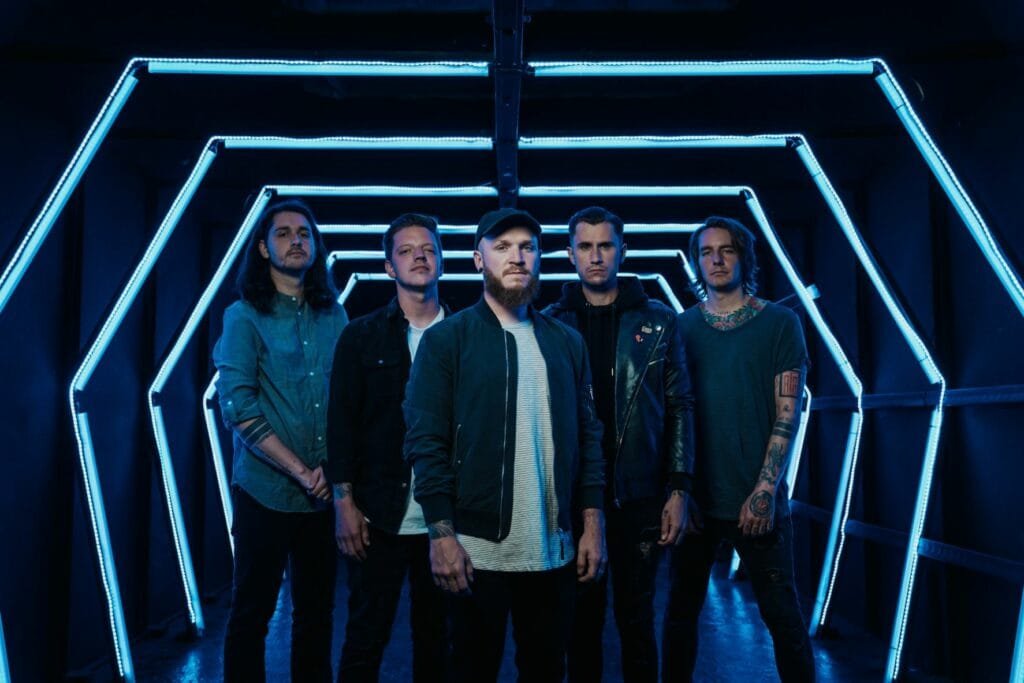 We Came as Romans are making a triumphant return with the release of their album "Darkbloom" in October 2022. The metalcore band, signed to SharpTone Records, will be embarking on a UK and Europe tour for the first time since 2019, accompanied by special guests to be announced. Unfortunately, they will not be playing in Belgium and you will have to travel to Luxembourg, Germany or France to see the performance of the band. See the tour dates below!
WE CAME AS ROMANS – 2023 EU/UK DARKBLOOM TOUR
May 11th @ Rockhal (Esch-Sur-Alzette, LUX)
May 13th @ Rock Café (Prague, CZ)
May 14th @ Proxima (Warsaw, PL)
May 15th @ Hole44 (Berlin, DE)
May 17th @ Strom (Munich, DE)
May 19th @ Simm City (Vienna, AT)
May 20th @ Legend Club (Milan, IT)
May 21st @ Klub Komplex (Zurich, CH)
May 23rd @ Logo (Hamburg, DE)
May 24th @ Luxor (Cologne, DE)
May 25th @ Le Trabendo (Paris, FR)
May 27th @ Slam Dunk South (Hatfield, UK)
May 28th @ Slam Dunk North (Leeds, UK)
May 30th @ Academy (Dublin, IE)
May 31st @ LL1 (Belfast, UK)
June 1st @ The Cathouse (Glasgow, UK)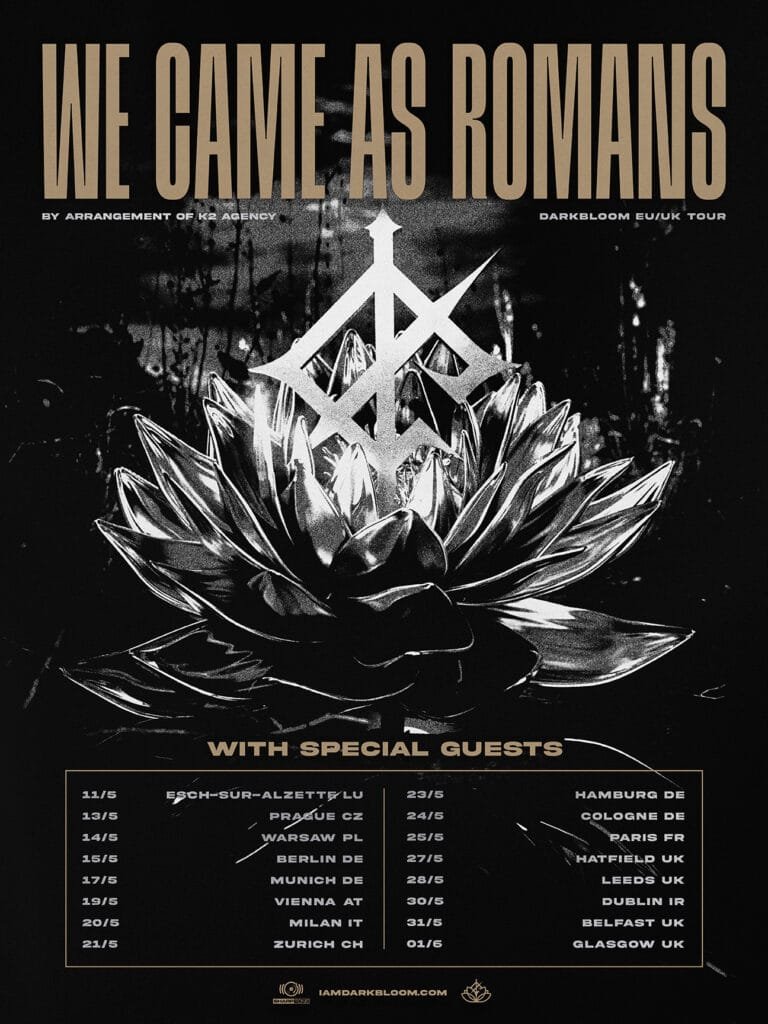 We Came As Romans' new album "Darkbloom" is now available to stream on all digital platforms.