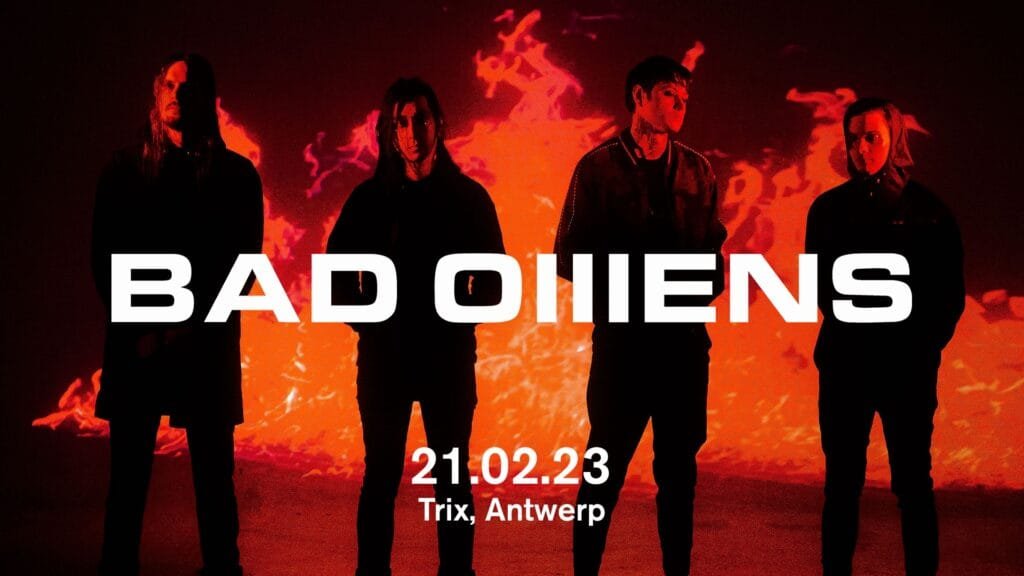 The Concrete Jungle Tour of Bad Omens is definitely one of the most anticipated tour from this first part of 2023. A tour soldout since many months. One of the best metal album of 2022. A song – not a single – becoming viral on TikTok. Etc. Etc. We could say many things about Bad Omens. But the most important: they didn't disappoint us!
Spiritbox. Sleep Token. Bad Omens. What have these 3 bands in common? Easy: they are all killing it right now and they are for sure the 3 biggest prospects in the metal are right now. All in their own genre. We saw Sleep Token 3 times in January: Headbanger's Parade and twice opening for Architects. Everytime, they blew our mind. We haven't seen Spiritbox yet but we're 100% hyped for their show in Paris with Bring Me The Horizon early June. And we've already seen Bad Omens twice on this Concrete Jungle Tour: Dynamo in Eindhoven and La Machine du Moulin Rouge in Paris. Both time, they blew our minds. Firstly in a small venue (500p) without any barriers and with the smallest stage production possible. Then in a bigger venue (800p) with a high stage and a bit more production. For this third one in our lovely country, at one of the biggest venue of this tour, we were expecting the best in the Main Room of the Trix with 1100p!
Fun fact: we saw them at JC Bouckenborgh in July 2019 in front of 70 people, promoted by Hurricane Bookings. It was a few weeks before they released their second full-length album "Finding God Before Gods Find Me". We were surprised to not see more people because there was already a small hype around them. Thinking about that, it seems like a small privilege because it will never ever happen again! Tonight, a pandemic and a new album later, they're back in Antwerp. Coming from 70 people to 1100 poplin the room. How crazy is that?!
Oxymorrons had the difficult task to start the evening. Luckily for them, almost everybody are already there. Good point: the venue is not empty. Bad point: the audience don't really care about them. Sometimes, we'll see a small pit of 5 people. Sometimes, well often, they'll applause between the songs and one or two times they'll sing when the band asked for it. But that's it. We are very far from the show in Paris!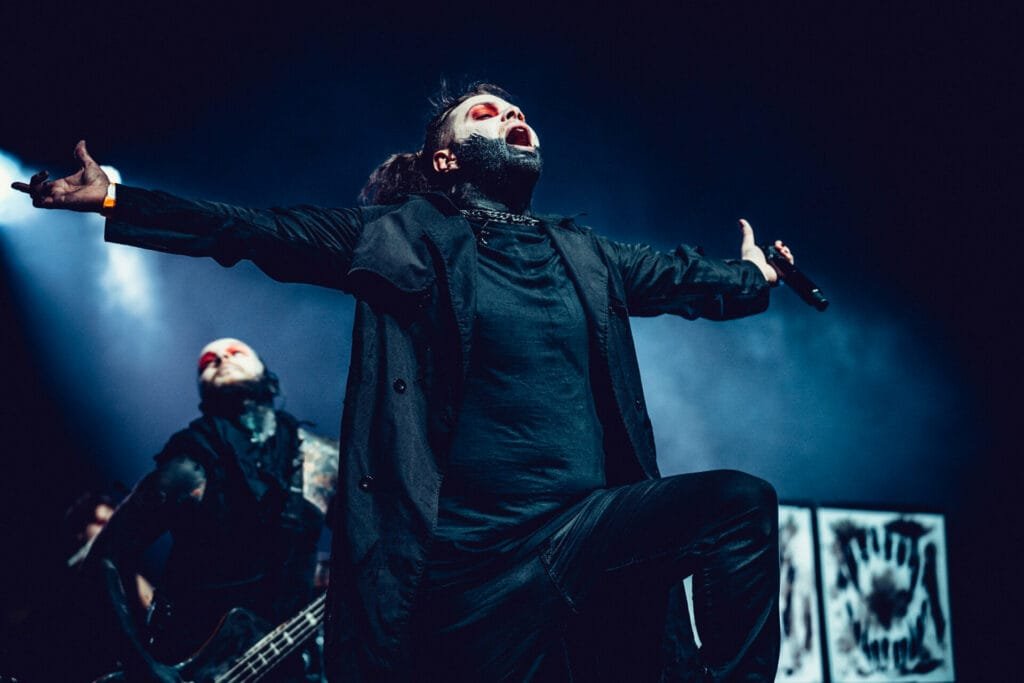 Ghostkid is obviously the second band to play for which is tonight they very first show in Belgium. And even if they got a decent welcome, there's nothing crazy here. The 5 Germans did their maximum on stage… or in the pit. The audience's reaction is decent too but sadly their 40 minutes set felt a bit too long for us. Same for some of the parents in the back waiting hardly the end of the evening (good luck, only band left for you teenagers present in the front row).
The time has come, the lights are out, the public is ready: Bad Omens are on stage. It's not Billie Eilish, but the fans screamed just as much when they saw Noah arriving on stage to launch Concrete Jungle, opening track of the set. First song all in black with his jacket, second song with his hood and third song without hood and jacket: 3 songs, 3 faces of Noah, 3 different atmospheres, 3 killing time! The perfect warm-up for Glass Houses, only track from their debut album which was also their very first single back in 2015. And while we were listening to more than a thousand of people singing this old song so loud, we thought where the f*ck were they between 2015 and 2019?! Even before their TikTok viral song, even before the release of their third amazing album, the hype around Bad Omens was real and their first video clips got millions of views. Seems the views only came from the US… and us.
During the 40 next minutes, they'll mix songs from "The Death Of Peace Of Mind" and from a couple from "Find God Before Gods Find Me". Every song is followed by a big karaoké but not by a mosh pit. The band became already huge and many people want to see them, not only moshing while hearing them and not really seeing them. A bit sad for the crazy part or the hardcore fans. But very good for the overall atmosphere. And this first part of the show ends obviously on the track that have more than 40 millions listening on Spotify thanks to the huge success on TikTok: Just Pretend. When was the last time we saw a young modern metalcore band with such a success in the main room of the Trix?! The first one in our minds is Architects in 2016. The vibes were different of course (R.I.P. Tom) but the energy and success weren't so different.
Set-list: Concrete Jungle, Artificial Suicide, Nowhere To Go, Glass Houses, The Grey, Never Know, Mercy, Who Are You, Limits, IDWTS, What It Cost, Like A Villain, Just Pretend // The Death Of Peace Of Mind, Dethrone, What Do You Want From Me.
During about 65 minutes, Bad Omens confirmed their huge new success. They are walking in the path of Architects or even Bring Me The Horizon. Maybe they won't go so high but right now but we don't see tonight what could stop them. They'll be back in Belgium later this year on a even bigger headline tour. At the Ancienne Belgique this time? We bet you that it will still be soldout!