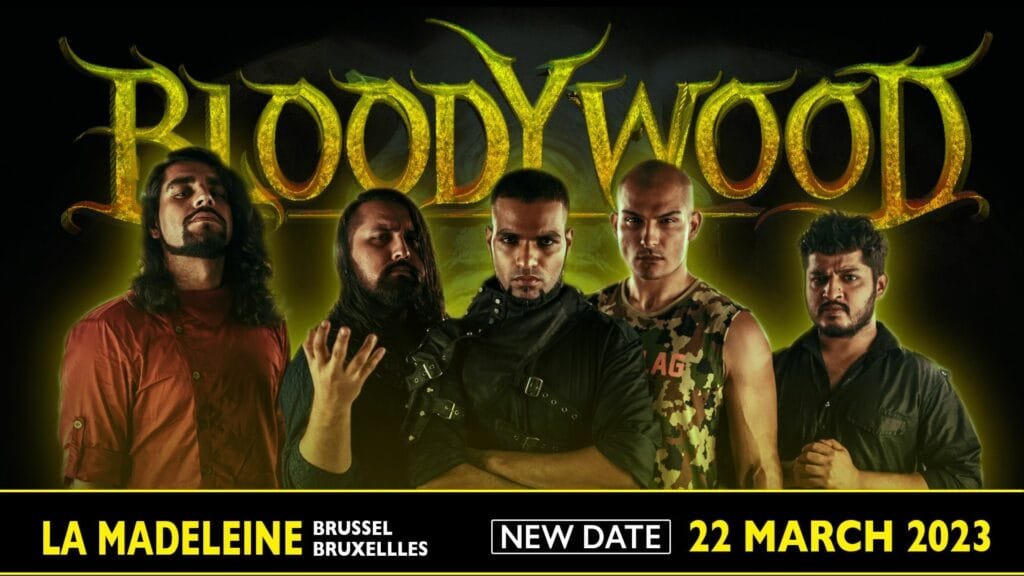 Before the show, Bloodywood sounded as a fun twist to a genre that had been around for ages but oh boy: we were not ready for such a performance!
With the opening band, Lake Malice, the evening started off strong. They managed to bring a surprisingly high-energy performance to the stage, delivering a set of songs that showcased their musical range and technical skills. From heavy breakdowns that got people crowd-surfing at 7:30 pm to electronic beats, their music is a nice mix of modern and more classic metalcore. This style gets reinforced by the band's singer, whose singing techniques ranged from screaming to rapping to clean vocals that commanded the stage with her intense and dynamic presence. Overall, a nice surprise and powerful opening act that got the public's blood pumping for the rest of the evening.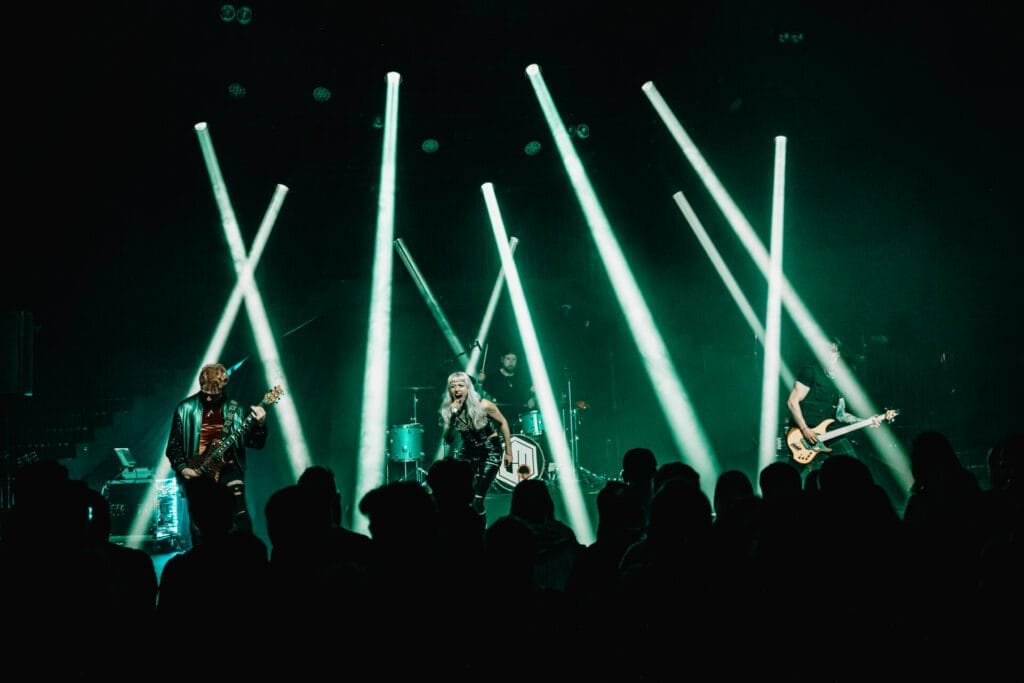 Thanks to that bright opening act, Bloodywood gets on stage to a hyped up crowd dying to see them. From the very first song of the show (and one of their most popular) Gadaar, it becomes clear why the band gained so much popularity over the last 7 years: they truly know what they are doing!
Bloodywood's live performances are indeed a spectacle to behold, featuring an electrifying mix of traditional Indian instruments (such as Karan Katiyar's flute or touring member Sarthak Pahwa's dhol) and heavy metal. The band's fusion of two seemingly disparate genres creates a truly unforgettable experience for the public who never fails to answer to the band's call to open the pit up for some good old fashion wall of deaths and mosh pits.
Going to one of their shows, it becomes clear that the band is not only a riff machine, it also tells a story. In between songs, they like to address a variety of topics that are important to them: mental health issues, political propaganda through mass media… And every single one of those speeches is an opportunity to hype up the crowd for the next song!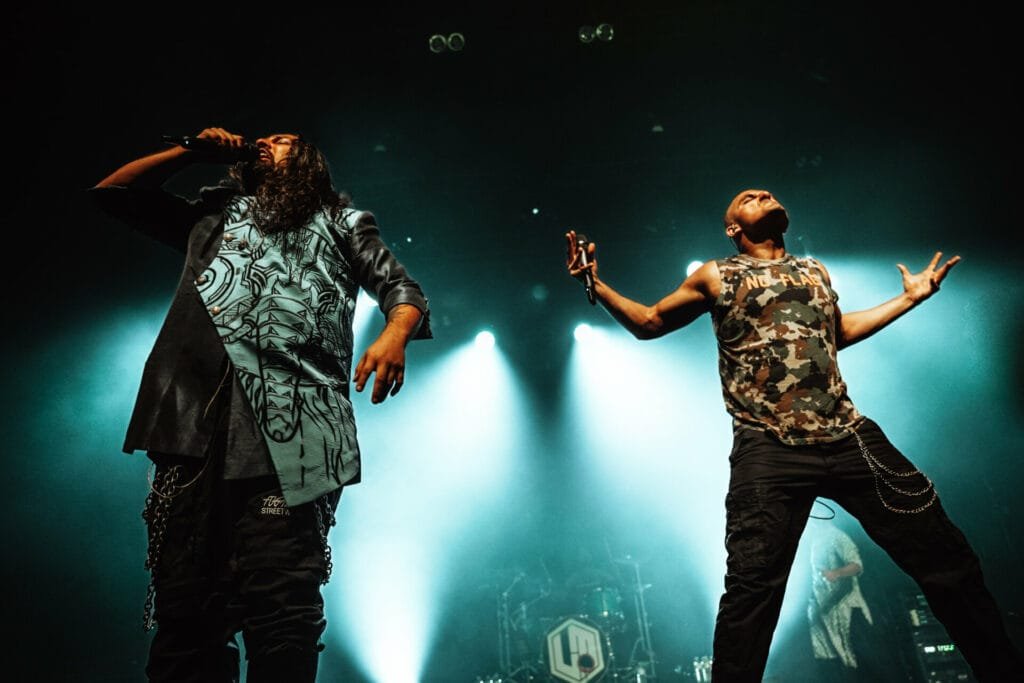 If they have so many things to talk about it's partly because Bloodywood's rise to fame is a familiar story with a peculiar setting; the band come from New Delhi, India, and started off as a parody band making metal covers of famous Bollywood songs and uploading them on Youtube. The band quickly gained a following with their unique blend of Indian folk music and heavy metal, earning them critical acclaim and a loyal fan base.
The band's members each bring their own unique talents and experiences to the table. The two front men and vocalists complement each other seamlessly as Jayant Bhadula's dynamic vocal range and stage presence has become a hallmark of the band's live performances. Raoul Kerr rapping skills carry another kind of energy and bring a very welcomed diversity to those vocals. This balance between Jayant screaming technique and Raoul's uplifting clean vocals are reminiscent of nu-metal bands of the 2000's like Linkin Park where such variation was present between Chester Bennington and Mike Shinoda to name only one.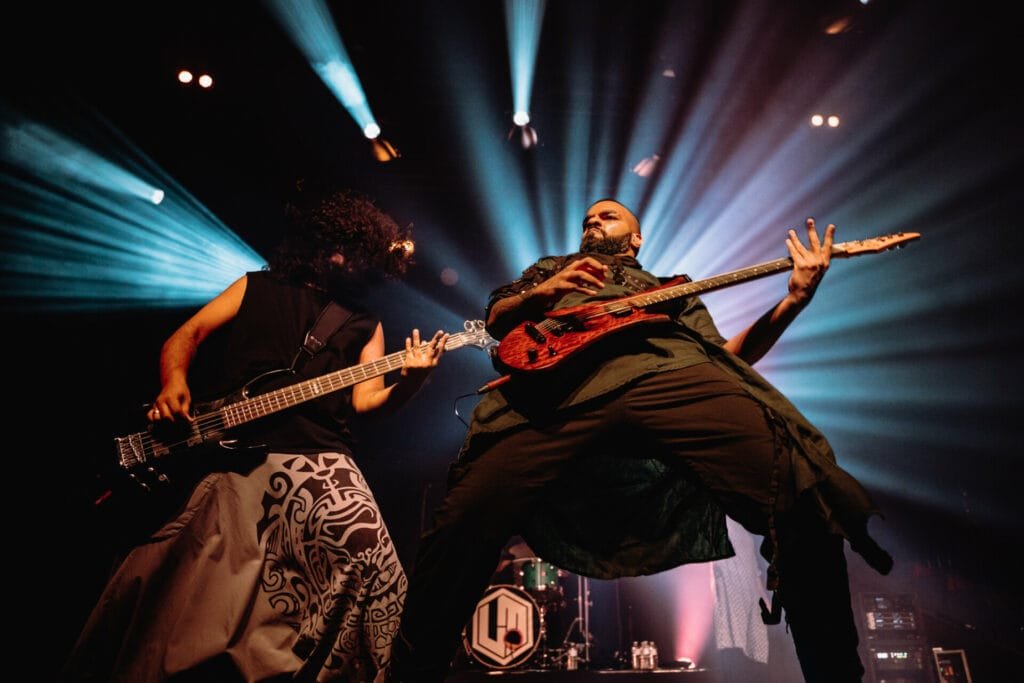 It was a real pleasure to be able to attend one of their shows and we can't wait to see them live again as they will unquestionably return to fill bigger venues in the future!