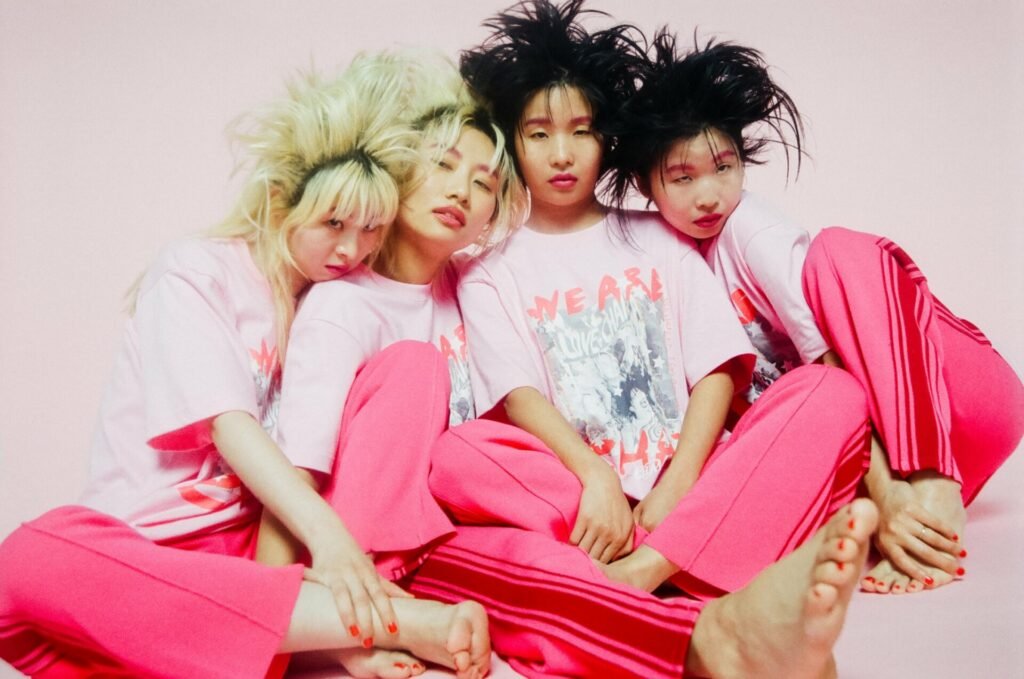 CHAI has released a new single, "GAME," taken from the band's forthcoming self-titled album, which is due out in two days (September 22) via Sub Pop Records. This new song comes with a video directed by Cameron Lew. Regarding the clip, Lew says :
 "CHAI blends chaos and positivity in the best way, and so I wanted to create a video that showcases exactly that. And what better way, then to show them frantically delivering their music, movements, and mindset directly to their fans. It was such a fun experience directing this video, the way the girls are in sync with one another is insane. Not your ordinary delivery service: Come along as the girls hand over packages that will take their fans (and some sceptical patrons) on a musical journey."
Speaking about the song, Mana adds :
"Winning isn't the goal, it's the strategizing and challenge that matters♡ So it doesn't matter if you lose. Take that loss and turn it into an even better strategy! Life's a game! We made the video with our lovely friend Ginger Root♡ It's fun and NEO KAWAII♡ As long as you're living, you can play the game as many times as you want. Be honest to your heart, don't take it too seriously, and live life."
CHAI will be touring in Europe this fall, and will be in Belgium on November 06 at the Botanique in Brussels. Tickets for this concert are currently available on the venue's website.