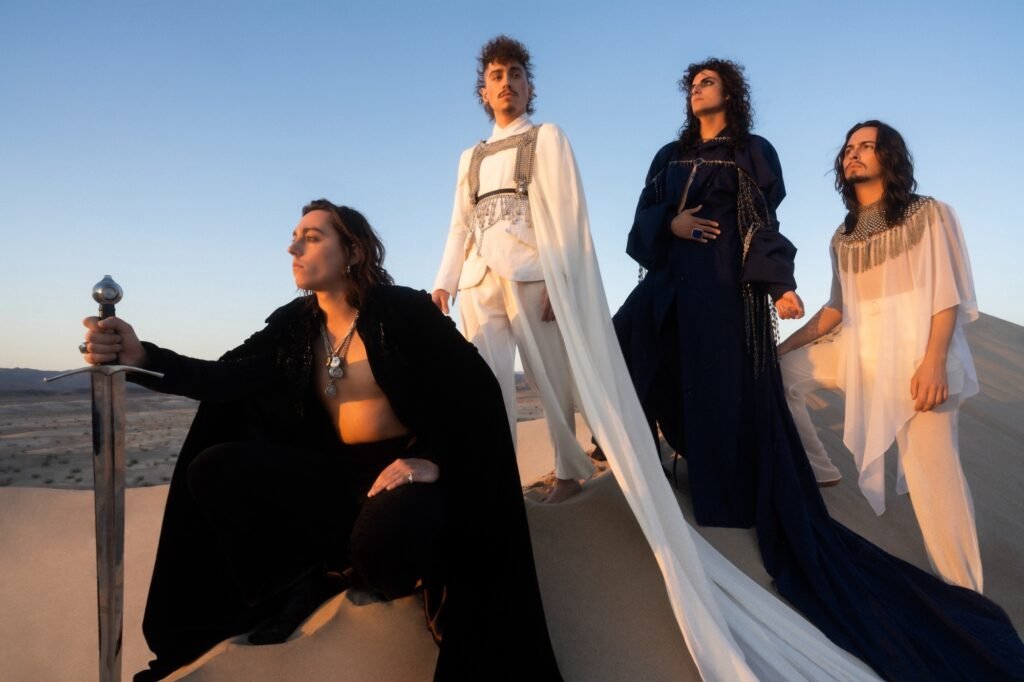 Greta Van Fleet has recently unveiled a music video for "Meeting The Master." This track was introduced last month alongside the announcement of the band's third album, Starcatcher, slated for release on July 21 via Republic Records and Lava Records.
About the song they said:
""Meeting The Master" peers into an esoteric world heeded by the word of a wise teacher. Sung in the voice of a devout believer, and eventual group exclamation, the song details the love these fervent followers have for their teacher and their firm belief in his vision. It's an exotic spiritual journey. A dark comedy that inevitably ends in chaos."
As for the forthcoming album, guitarist Jake Kizska added :
"We didn't really have to force or be intense about writing, because everything that happened was very instinctual. If anything, the record is our perspective, and sums up where we are as a group and individually as musicians."
Greta Van Fleet is hitting the road for a European tour this autumn, and they'll be in Brussels at Forest National on November 12. You can purchase tickets for this show on the venue's website.